Innovation Campus, Cardiff University
Cardiff University's state-of-the-art Innovation Campus, which boasts exciting new centres that act as a magnet for research and investment, is scheduled to open in 2021.
Home to two world-leading scientific research establishments - the Institute for Compound Semiconductors and Cardiff Catalysis Institute – the campus will also host SPARK, the world's first social science research park, and an Innovation Centre – a creative space for start-ups, spinouts and partnerships.
Designed by award-winning architects Hawkins\Brown, the vibrant Innovation Central hub, pictured below, is a social space with cutting-edge facilities in an attractive and stimulating environment. It has been designed to encourage creative thinking, innovation and collaboration.
The design includes cafes and creative areas, public open spaces, and car parks.
Lorient supplied LAS8001 si drop seals, fire seals, and DS acoustic, smoke and fire seals to the project.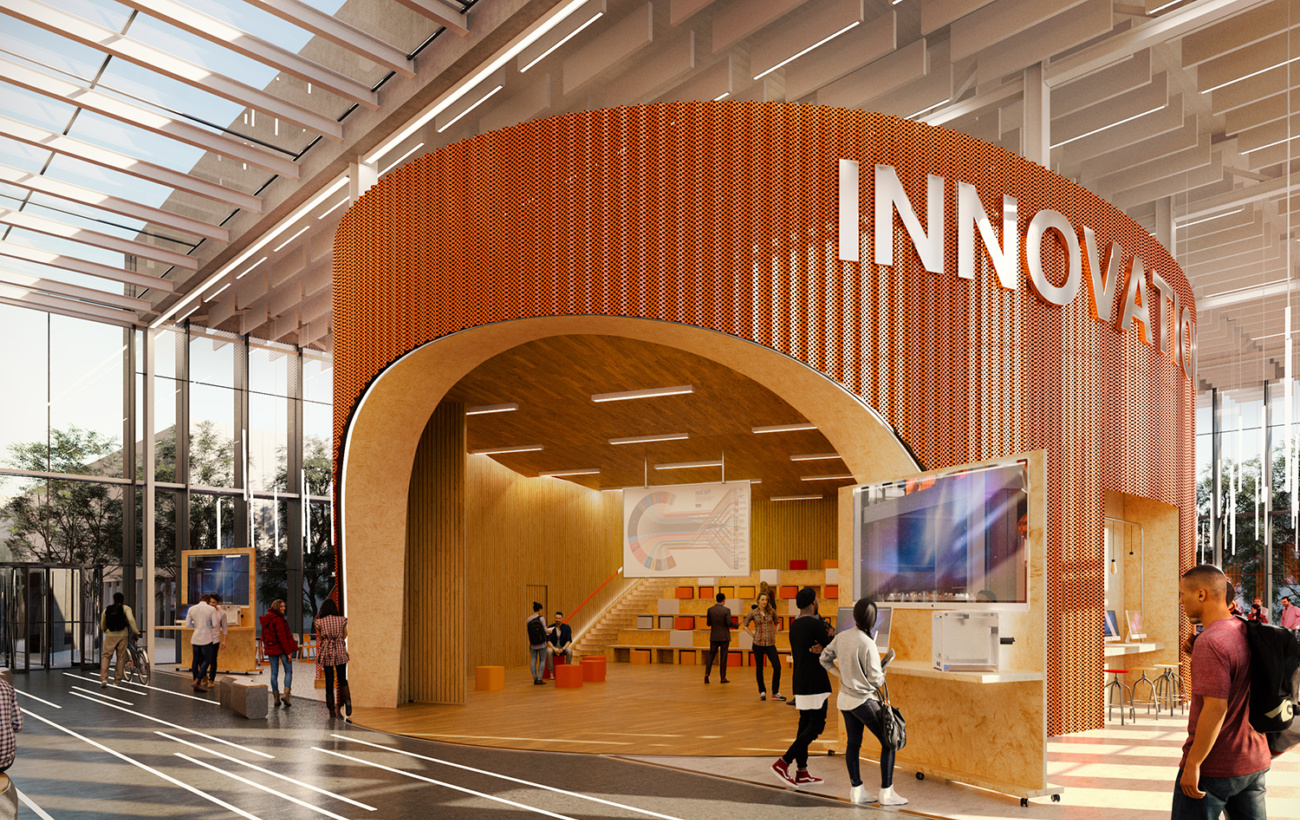 Photo by Hawkins Brown
Photo by Hawkins Brown