Proudly a Made in Britain company
Proudly a Made in Britain company, Lorient designs and manufactures the highest quality sealing systems that protect people and property throughout commercial, public, residential and industrial buildings.
Lorient was granted the Made in Britain marque for its products back in 2014. To this day, the marque still provides our customers with confidence and peace of mind about the consistent use of high quality materials, expertise and manufacturing processes – gained over an impressive 40 years of manufacturing products in the UK.
We were delighted to see Lorient's new high performance air transfer grilles product selector tool featured on the Made In Britain website this week.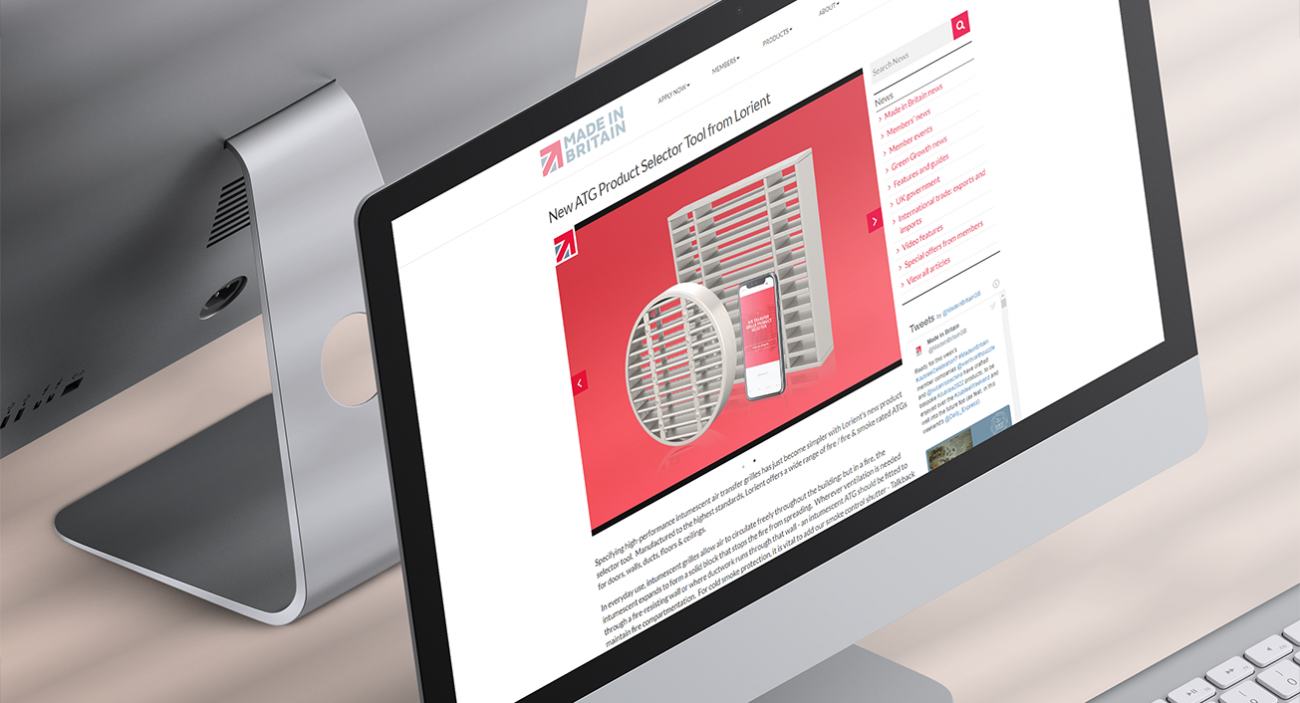 news-article