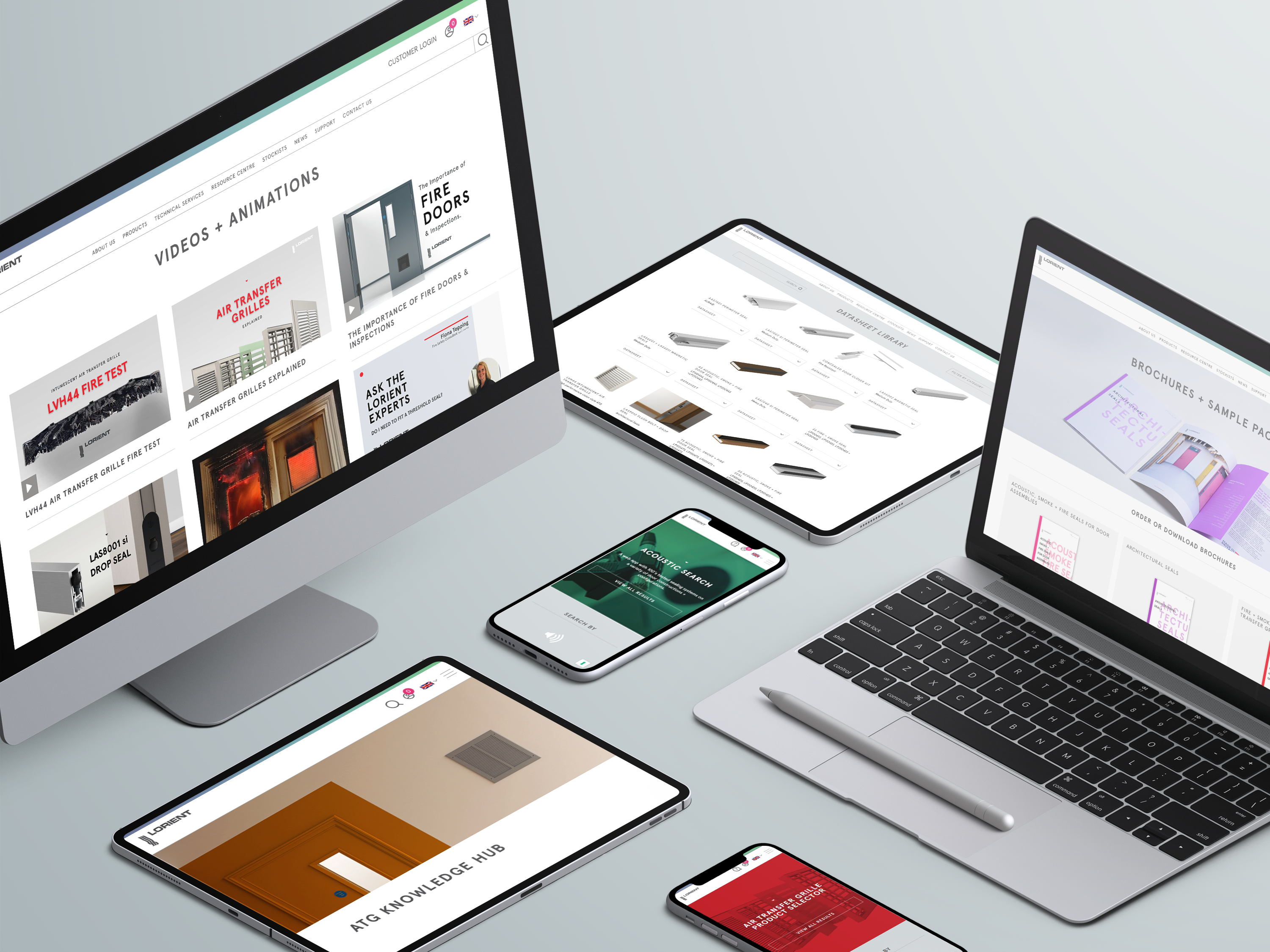 Lorient's Comprehensive Resource Centre
Lorient expands its resource centre with a new product selector app, digital content and enhanced FAQs. As a leading manufacturer of fire, smoke & acoustic sealing systems for door assemblies – it is critical that we impart clear, accurate advice. We are proud to offer a comprehensive knowledge centre home to an extensive library of resources comprising high-quality videos and animations, technical product information, practical learning materials and much more.

Animations & Videos
Our unique videos and animations cover a range of topics - whether you're looking for information on how Lorient products work; or want to learn about the importance of correctly specified, installed and maintained fire doors.
We're always adding to our collection and have recently launched a new fire test video on the LVH44 air transfer grille. As one of our most popular and critical fire containment products, our latest video covers the basics; what an ATG is and its purpose, before we put the LVH44 to the test to see just how quickly the grille closes in order to contain smoke and fire. You can watch the video below, and see our full range of videos and animations here.
Our Resource Centre also includes innovative tools to help make specifying our products for your projects, easier.
ATG PRODUCT SELECTOR
Our latest web app enables the quick and easy selection of the right air transfer grille product to suit a range of applications. There are a number of ways to search for tested solutions including by product, level of protection, installation location and much more.

Each search result is linked to a product and corresponding installation instruction, that also details the relevant test evidence.
ACOUSTIC SEARCH
Lorient's acoustic search app provides quick and easy access to a range of tested acoustic sealing systems; using typical acoustic and/or fire door assemblies and standard architectural doors.
The tool allows users to search our evergrowing library of test data by selecting a specific decibel rating; along with door configuration, fire door rating, doorset type etc to filter the results; amongst other options.
Quick & easy access to resources
Lorient's resource library also has a collection of helpful information about Lorient's range of high performance products and services, including: