New printed copies of the ATG brochure now available
Lorient is delighted to launch a printed version of its Air Transfer Grille technical brochure. It brings together key product performance characteristics with new technical content to make it easier to specify air transfer grilles.
AIR CIRCULATION AND FIRE PROTECTION COMBINED
Proudly a Made In Britain manufacturer, Lorient has a market-leading range of intumescent air transfer grilles. In everyday use, the grilles allow fresh air to circulate through doors, walls, ducts, floors, and ceilings. However, wherever air moves, fire and smoke can travel too. In the event of a fire, the intumescent slats and framing components swell to many times their original size, fusing together to form a non-combustible mass, which provides a barrier to fire.
Smoke protection is also vital. We offer a range of intumescent grilles and dampers with an added smoke control shutter: our Talkback system.
BENEFITS OF INTUMESCENT AIR TRANSFER GRILLES
A reliable solid-state design, that unlike conventional mechanical fire dampers do not contain any moving parts.
Products for all applications - doors, walls, ducts, floors & ceilings.
Easy installation & low maintenance.
Test evidence second to none. Tested and approved in accordance with the very latest standards; including BS 476-22:1987 and BS EN 1364-5:2017.
Fire performance ratings from 30 minutes to in excess of 180 minutes.
Combined fire and smoke air transfer grilles are available.
Co-ordinated with other Lorient products and ironmongery.


Highlights from the new brochure include:
New product datasheets with interactive buttons linking to Certifire certification;
A product selector to help select the right intumescent air transfer grilles;
Talkback Damper Control System specifications;
Nomograms with a guide on how to use the tool;
Detailed free area characteristics;
Glossary of terms.
Contact us today to receive your copy!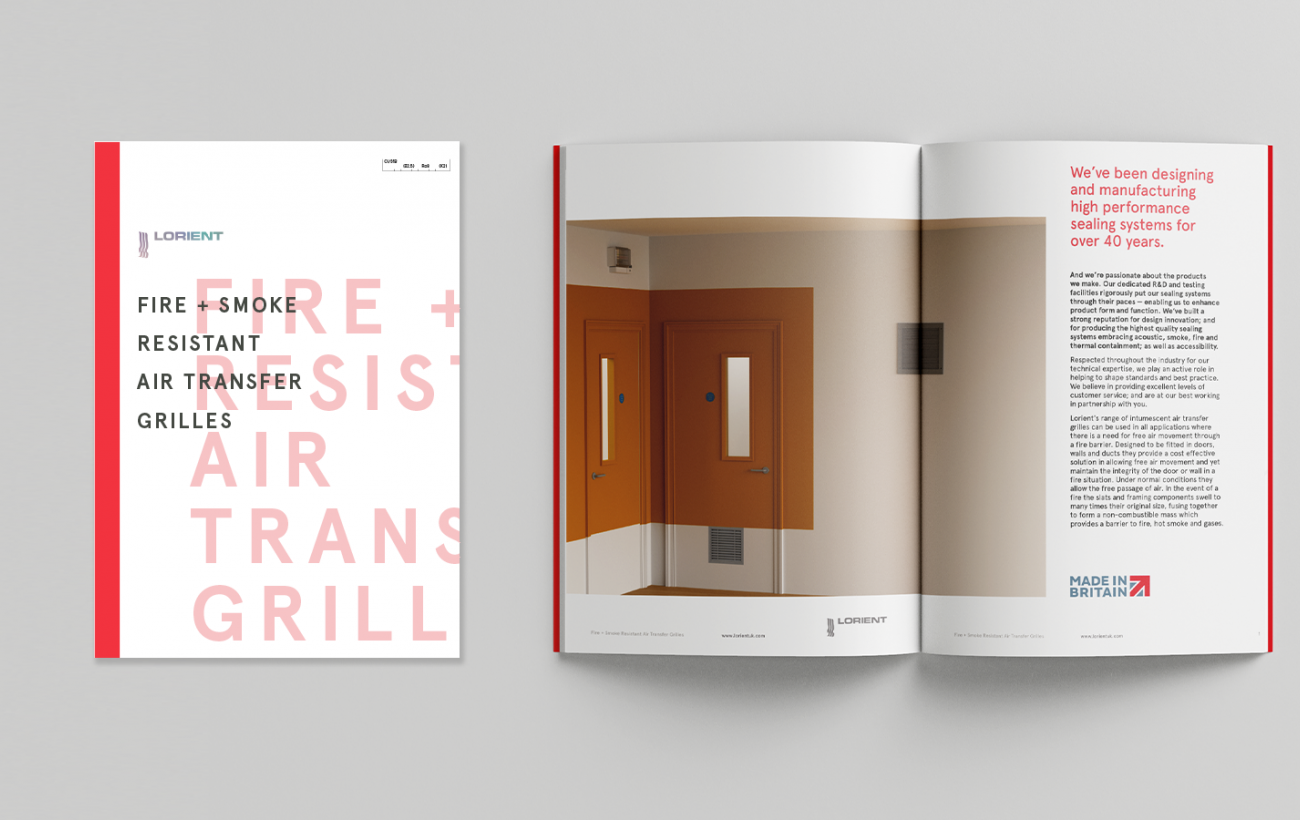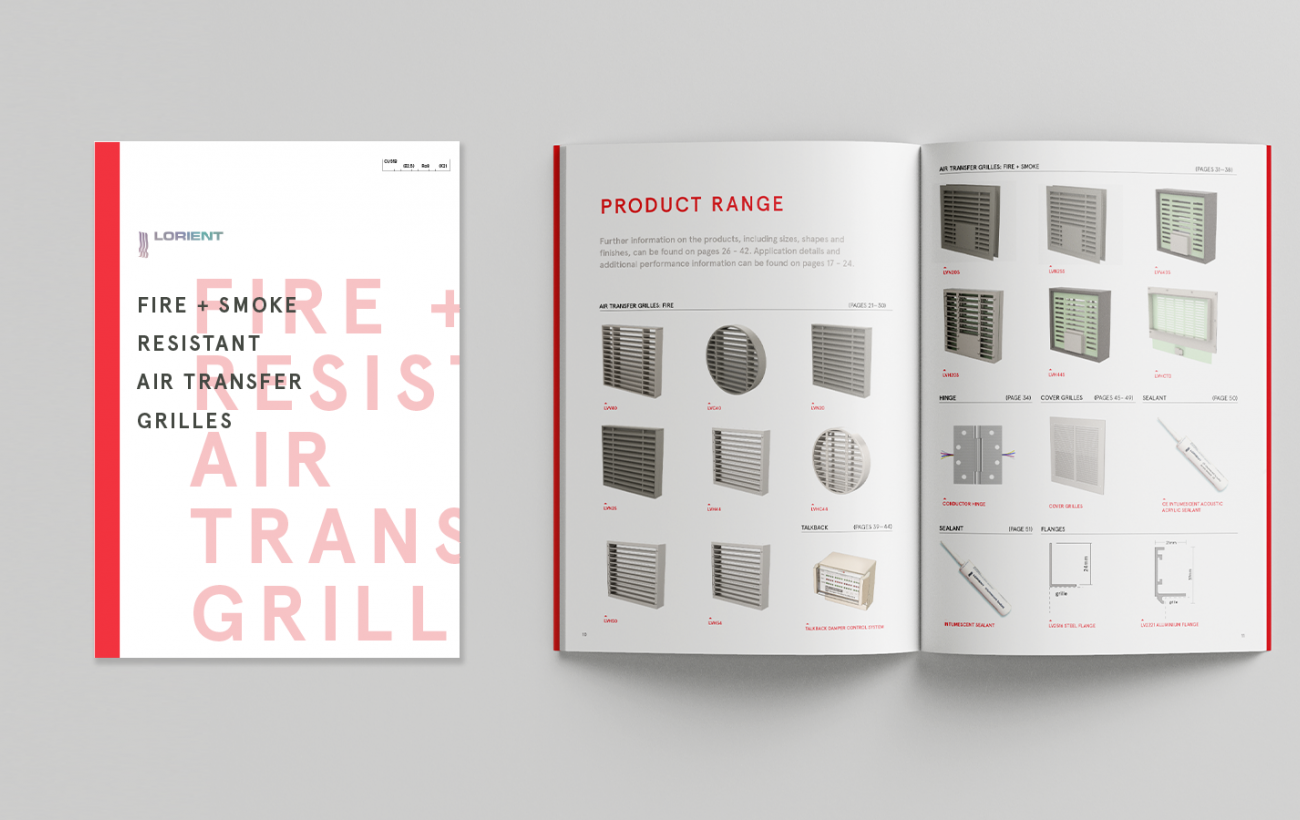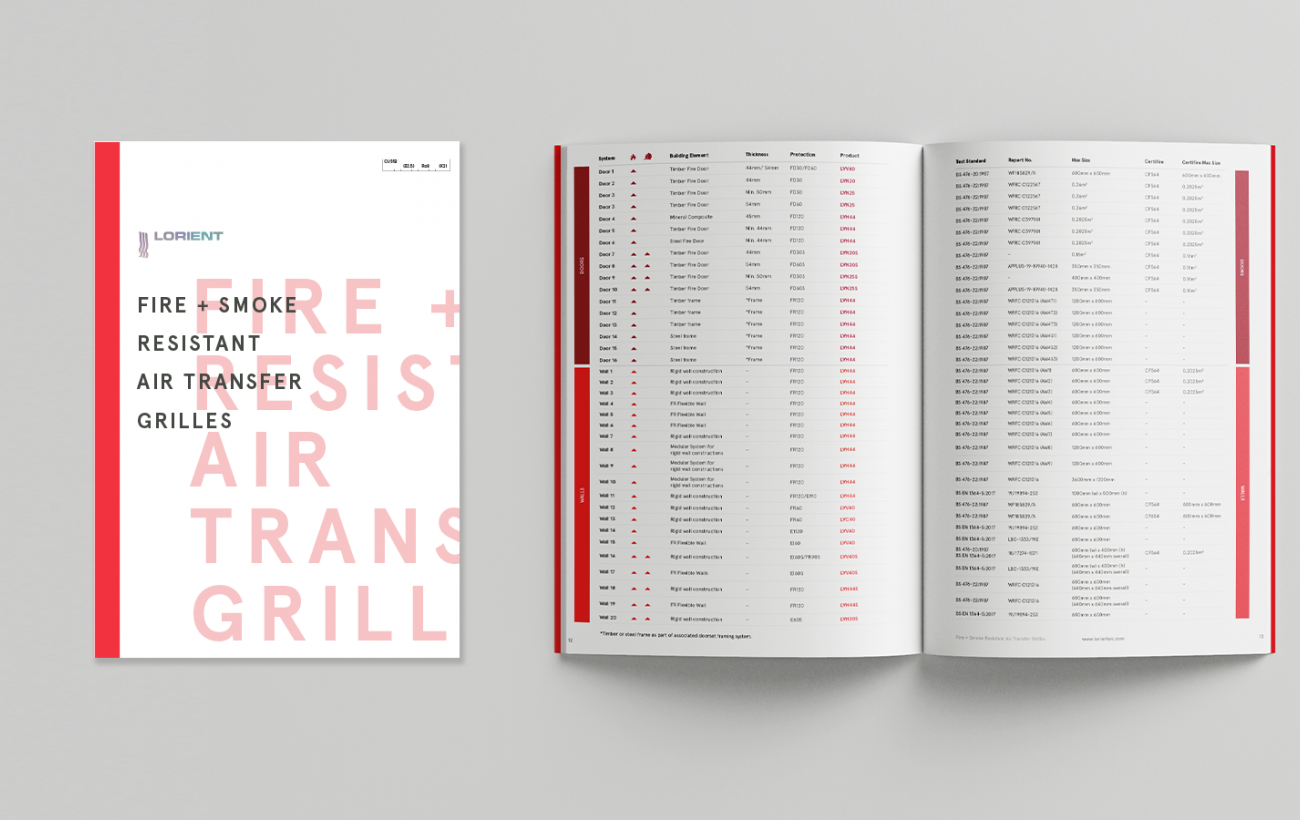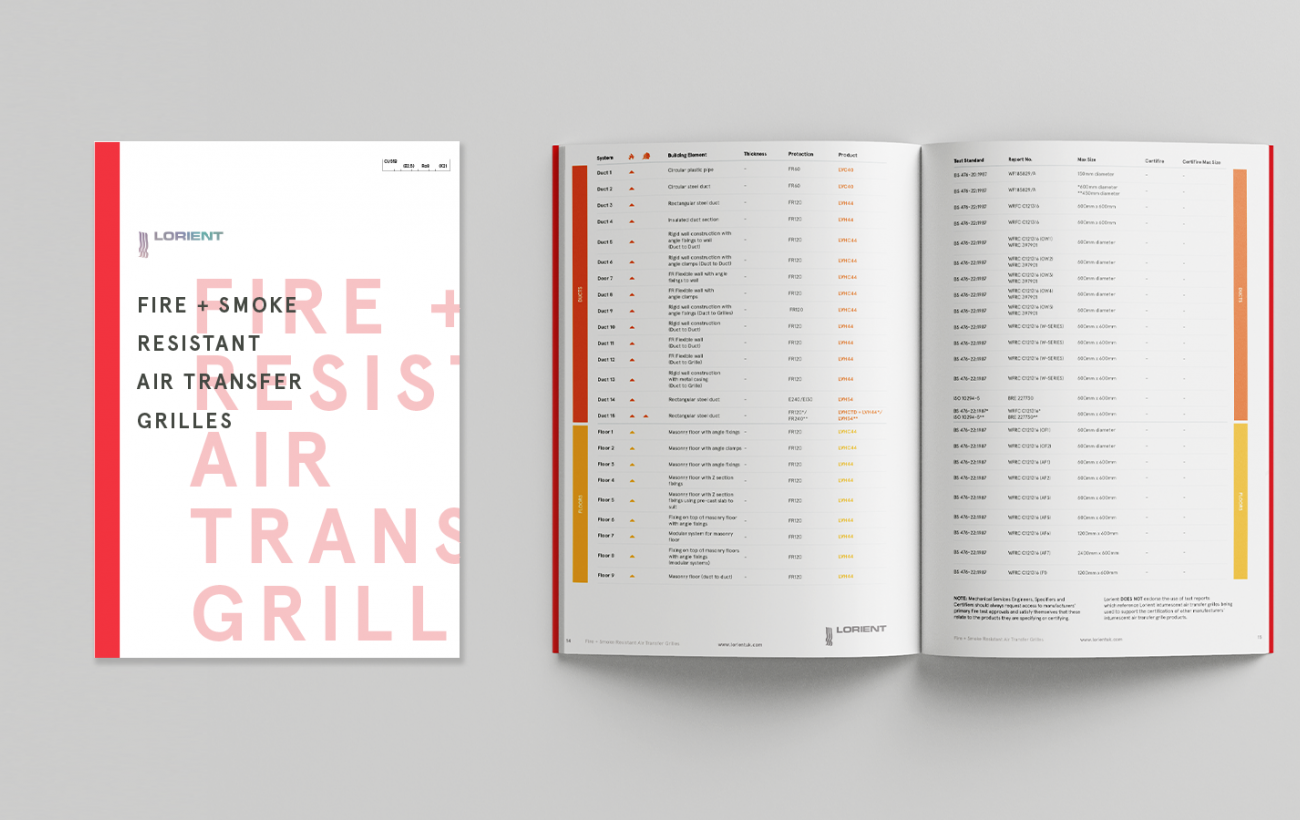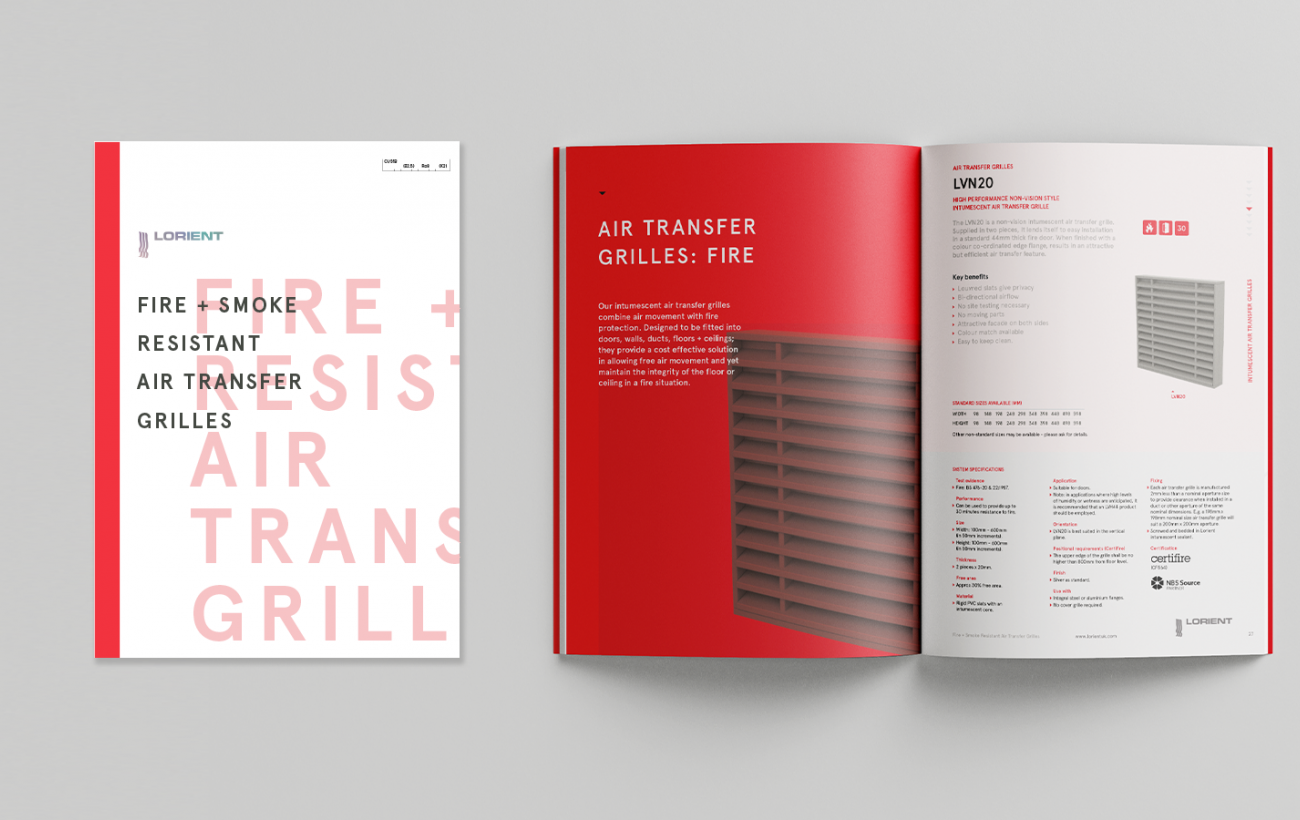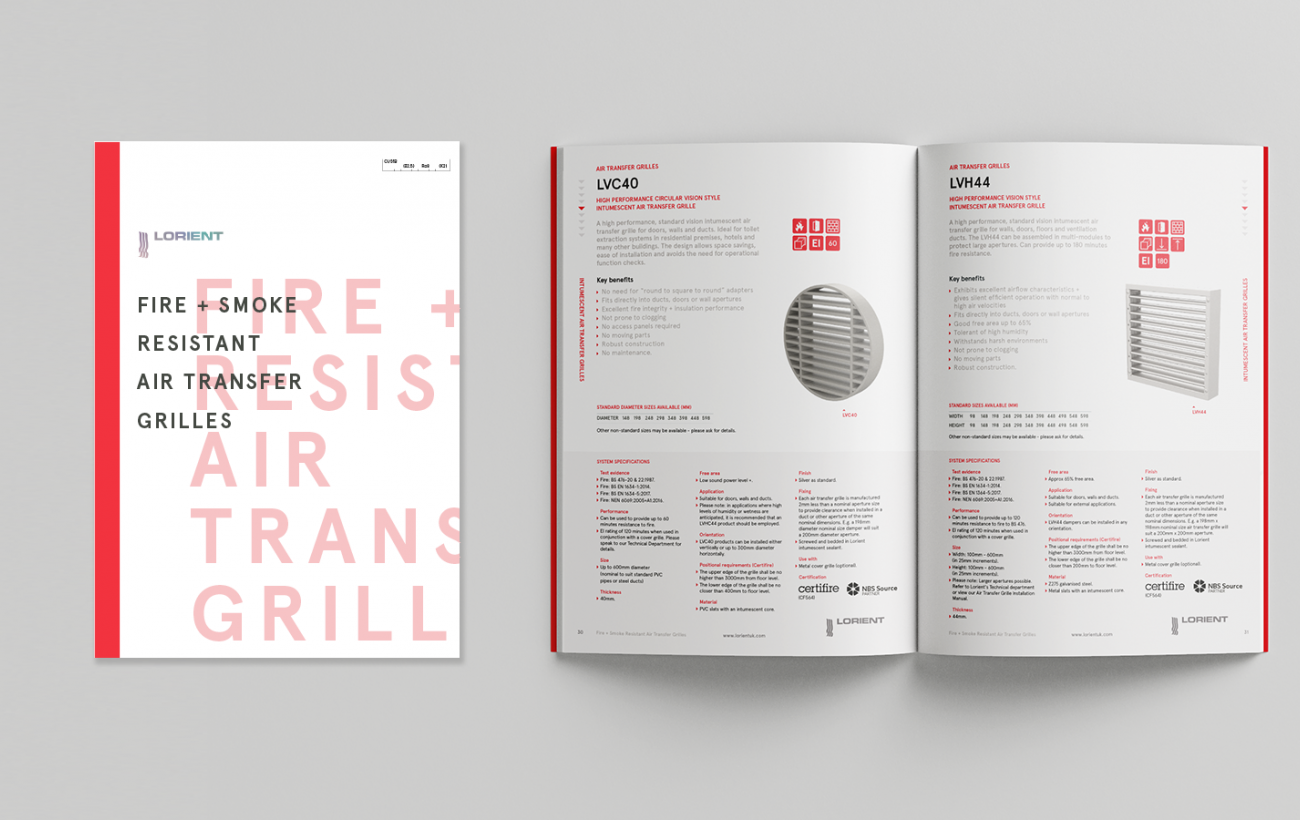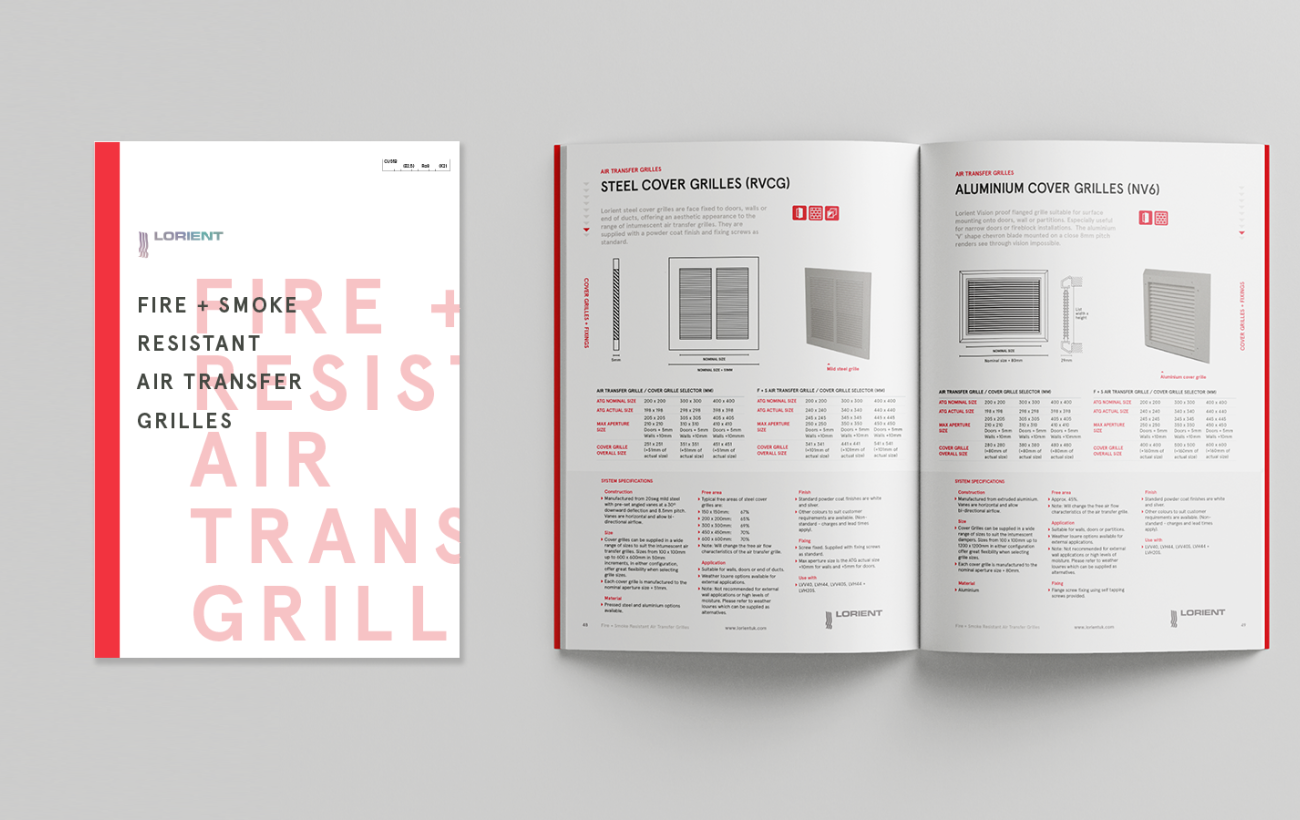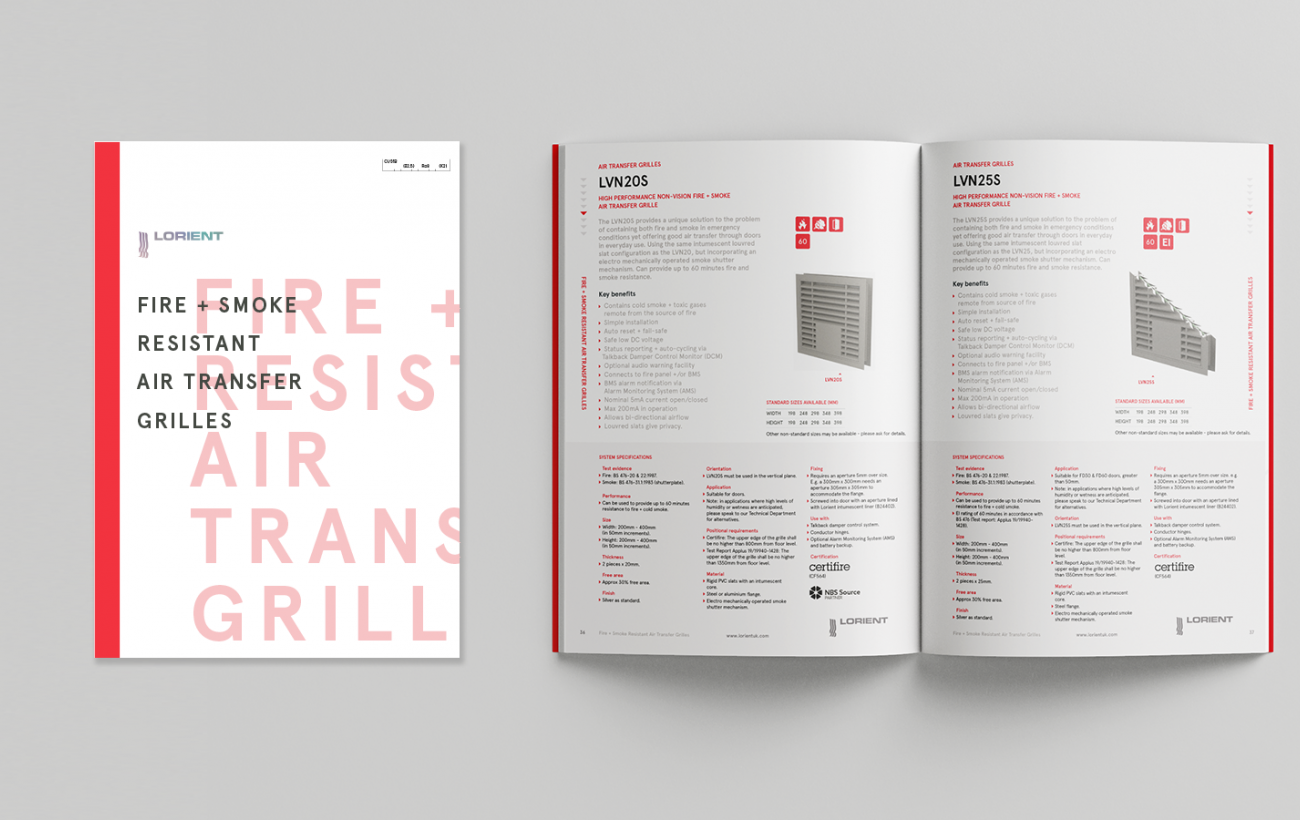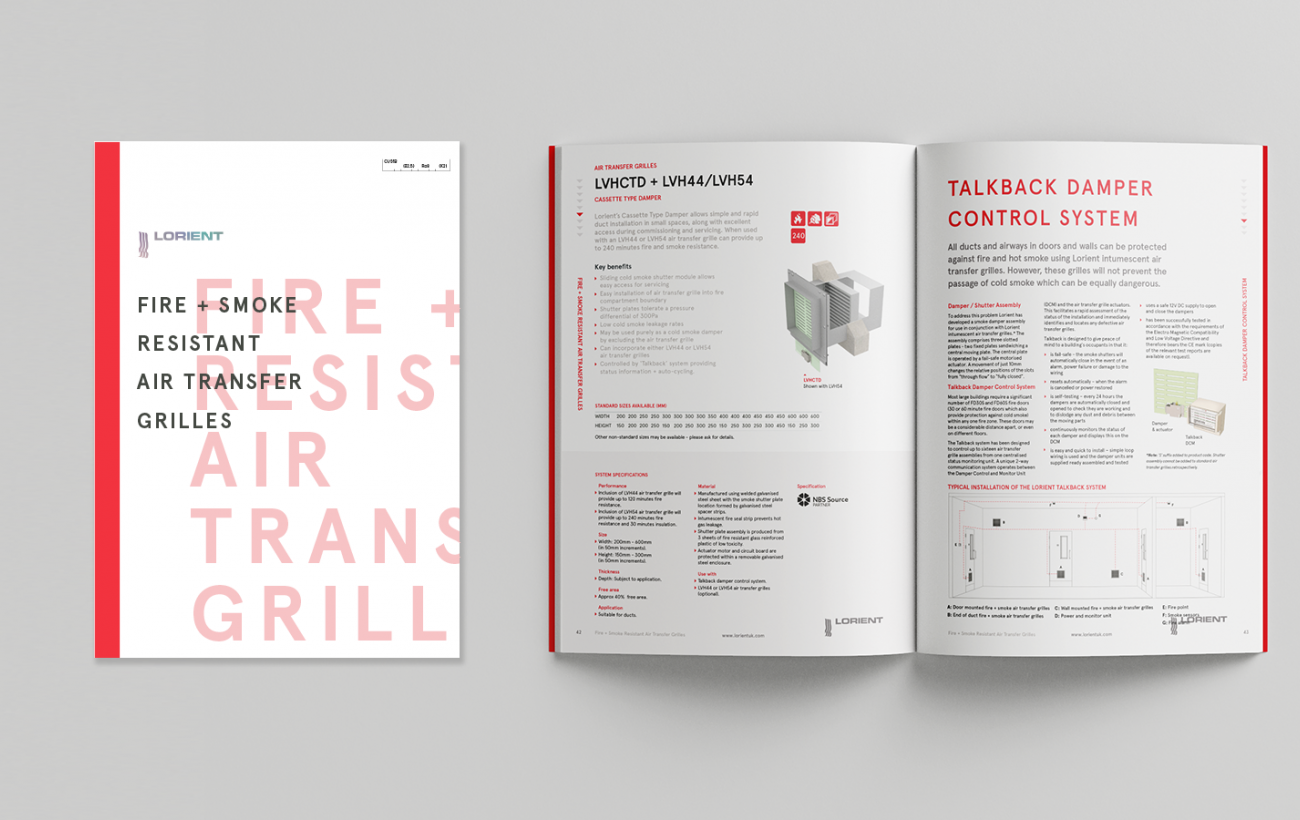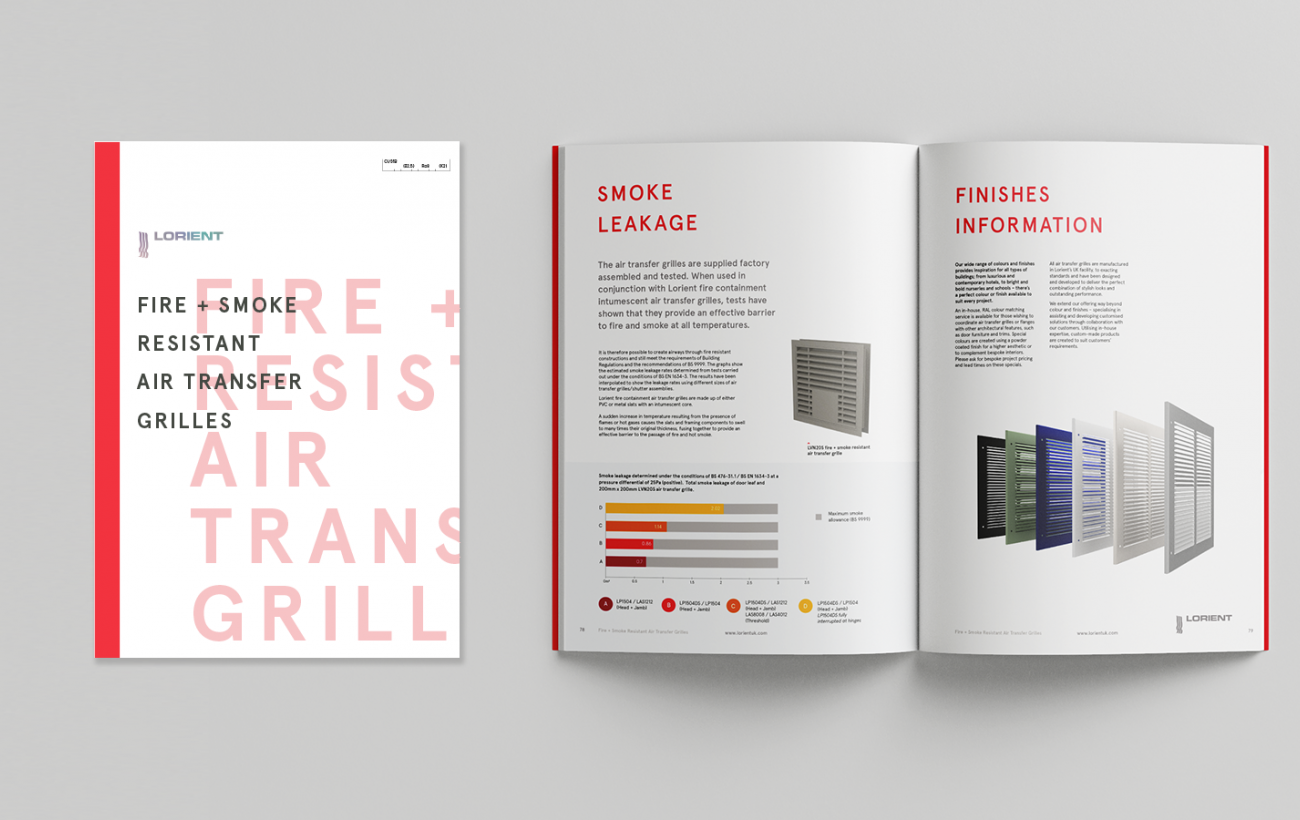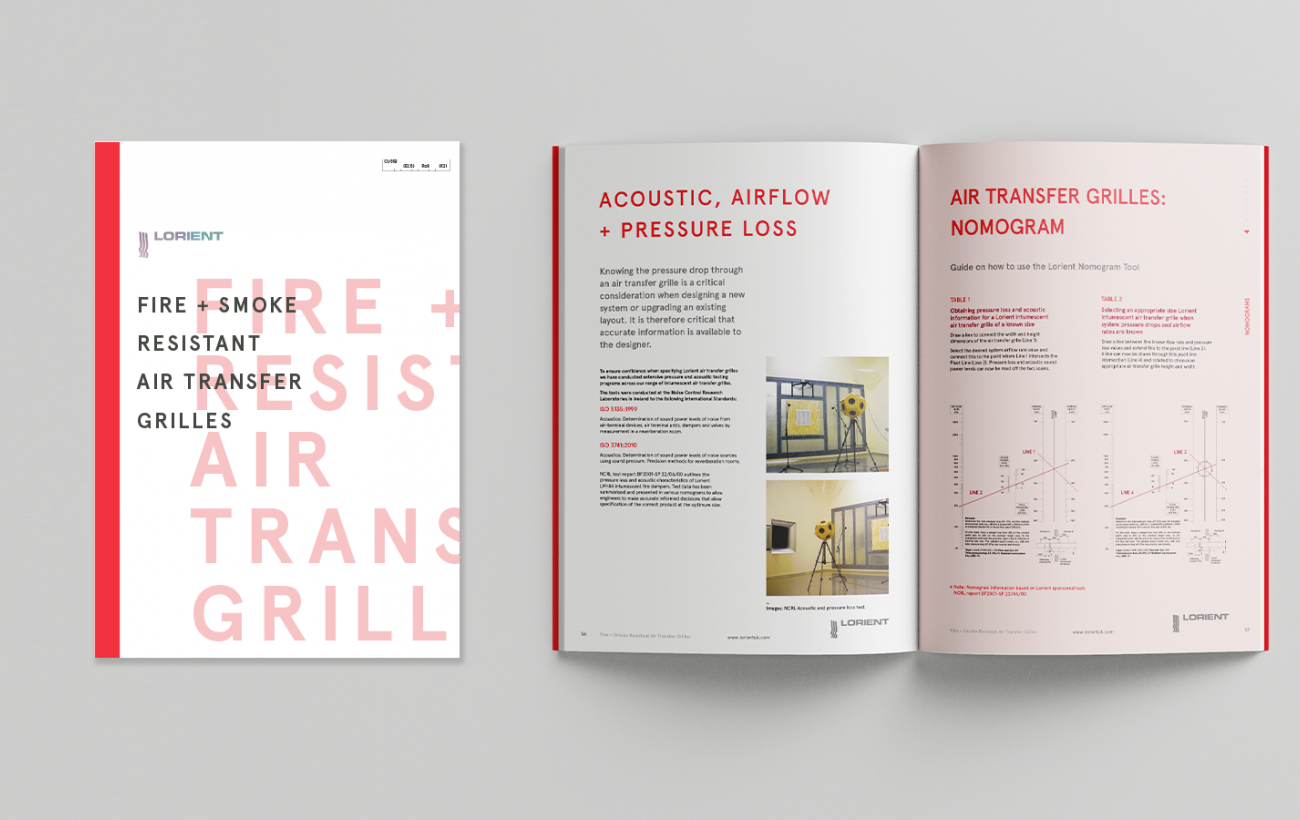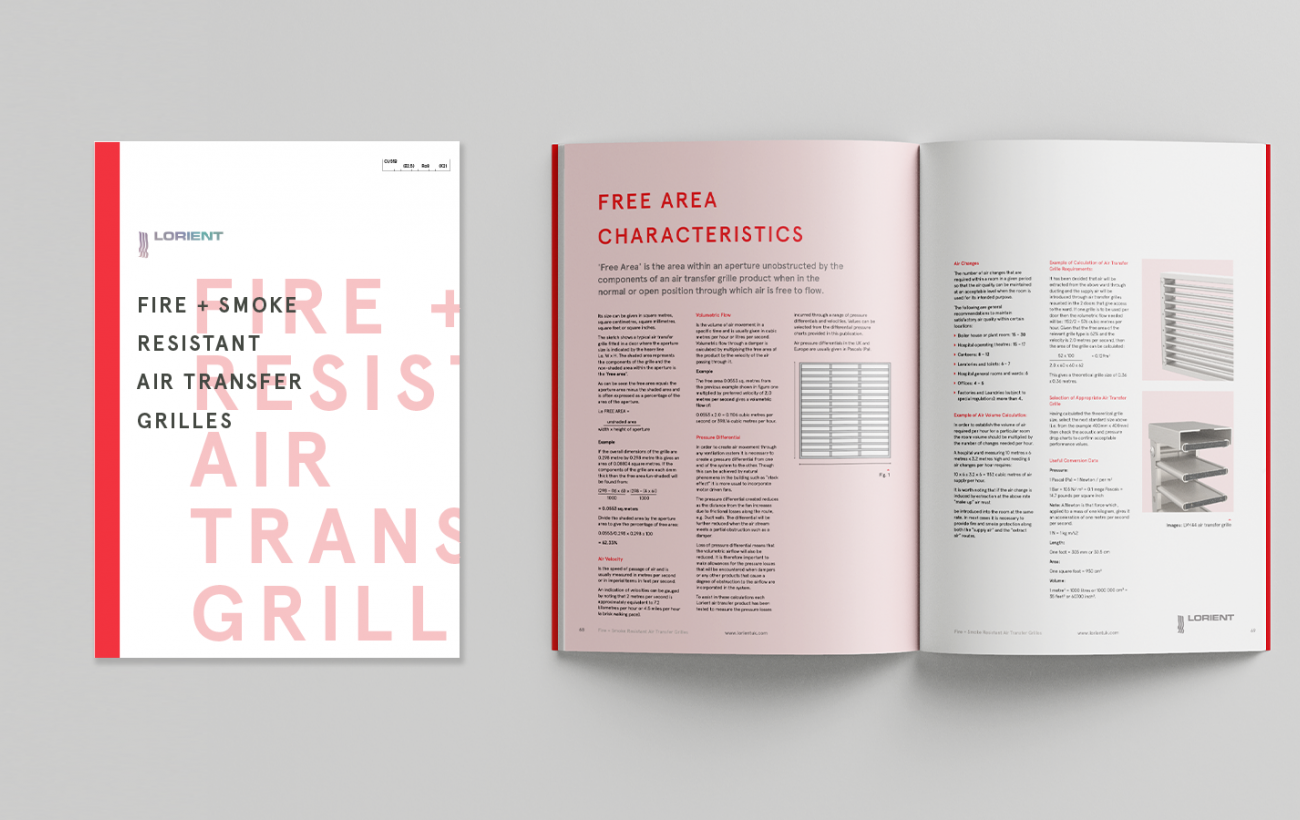 news-article