New acoustic test data for acoustic search
Lorient, leading designer and manufacturer of acoustic door seals has added even more evidence to its popular acoustic search web app.  
The acoustic search app provides quick and easy access to a range of tested acoustic sealing systems using typical acoustic and/or fire door assemblies and standard architectural doors. The tool allows users to search our library of test data by selecting a specific decibel rating; along with door configuration, fire door rating, doorset type etc to filter the results; amongst other options.
Sealing the gaps
Door assemblies are an integral part of buildings, and while there must be gaps around the perimeter of the door for it to operate efficiently, these gaps also allow sound to pass through. Sealing the gaps around a door, including the threshold, is therefore crucial to reduce the amount of sound entering or leaving a room whether it is to enhance productivity, for privacy purposes, or to simply guarantee a restful night's sleep. But more importantly, Approved Document E to the Building Regulations gives specific acoustic performance requirements for doors in certain buildings, including schools (Building Bulletin 93 states a minimum of 30dB Rw for doors in schools, and a higher level for music rooms - 35dB Rw); as well as care homes and hotels.
What's new?
We've added test data for the following:
The acoustic search tool will be updated frequently with Lorient's ever-expanding portfolio of test evidence. If you can't find what you are looking for please contact our technical team for further help 01626 834252 or email technical@lorientuk.com.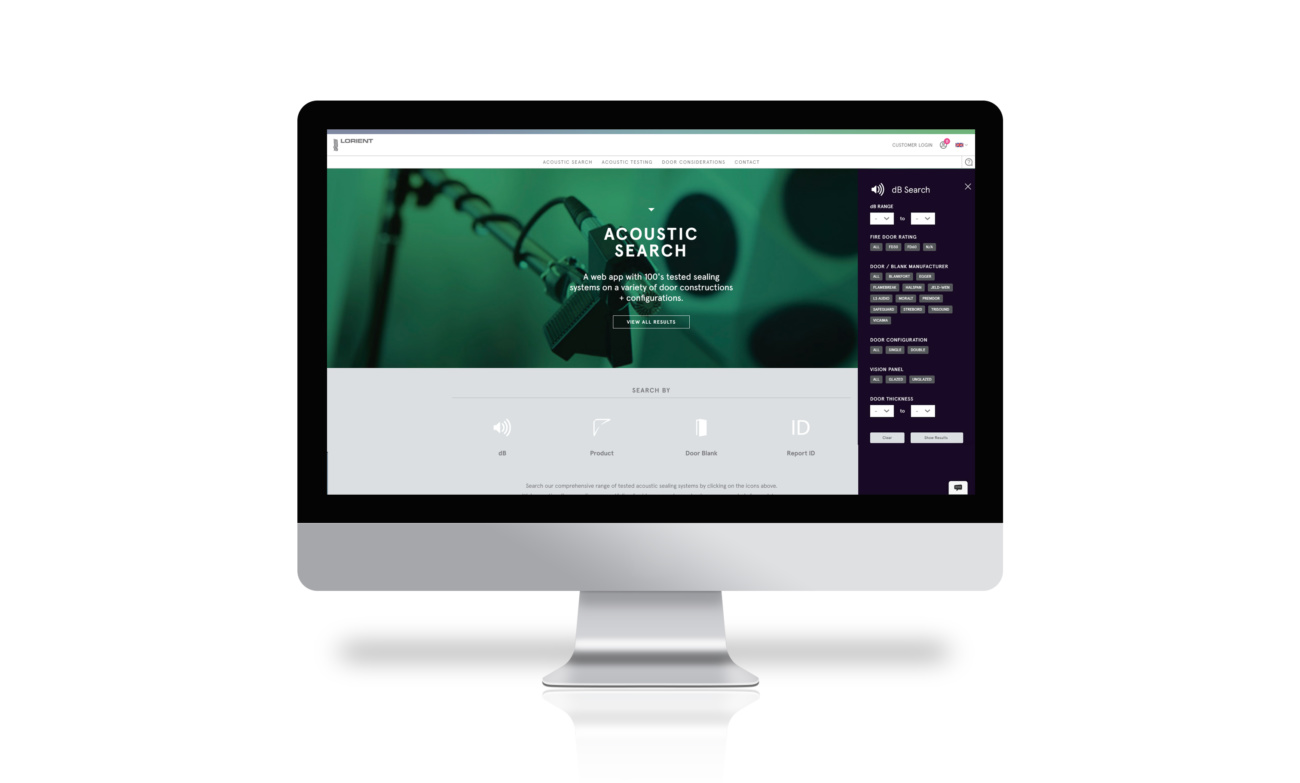 news-article