New high performance door seal brochure
Lorient - leading manufacturer of high-performance sealing systems is proud to unveil the latest edition of its popular: Acoustic, Smoke & Fire seals for Door Assemblies brochure. Founded in 1979, Lorient was responsible for introducing intumescent technology for fire doors to the UK & this new brochure showcases its extensive product portfolio.
A fire door is an engineered safety device
A fire door is an engineered safety device that is a crucial part of the passive fire protection of every commercial, public and multiple occupancy building. A fire door acts just as any other door in normal service; however, in a fire it takes on a critical role – to save lives and protect property. It does this by holding back the spread of fire and smoke through a building for a designated period, giving time for building occupants to escape.
The importance of intumescent seals
Gaps around the four sides of a fire door leaf are essential – it's the only way the door can open and close. But these gaps create a point of weakness, where fire can take hold and destroy the door, and lethal smoke can pass through.
Intumescent fire & smoke seals are designed to expand when exposed to heat and fill the gaps between the door leaf and frame; preventing the passage of smoke and fire to other parts or compartments of the building. This allows more time for people to escape – reducing the number of deaths and property damage.
High performance sealing systems
Many of Lorient's door seals are multi-functional and can provide the highest standard of protection against sound (Approved Document E); smoke at all temperatures and fire (Approved Document B); while offering low frictional resistance for ease of door operation (Approved Document M). Furthermore, our seals are tested for air tightness under BS 476-31.1:1983 – so will make a positive contribution to thermal containment.
Finishing touches can make all the difference, at Lorient you have a choice of standard colours and a range of beautiful woodgrain finishes to complement any project.
A comprehensive brochure rich in technical content
The new Acoustic, Smoke & Fire Seals for Door Assemblies brochure features a wide range of intumescent seals and clearly details their technical performance in a structured, clear format.
Highlights from the new brochure include:
Interactive buttons - links to acoustic test reports, product certification, NBS Source specification, webinars, LAS product links
New FD30 and FD60 product applications - linked to acoustic testing
Product selector to help select the right products quicker
Clear product performance details
FAQs are incorporated for the first time!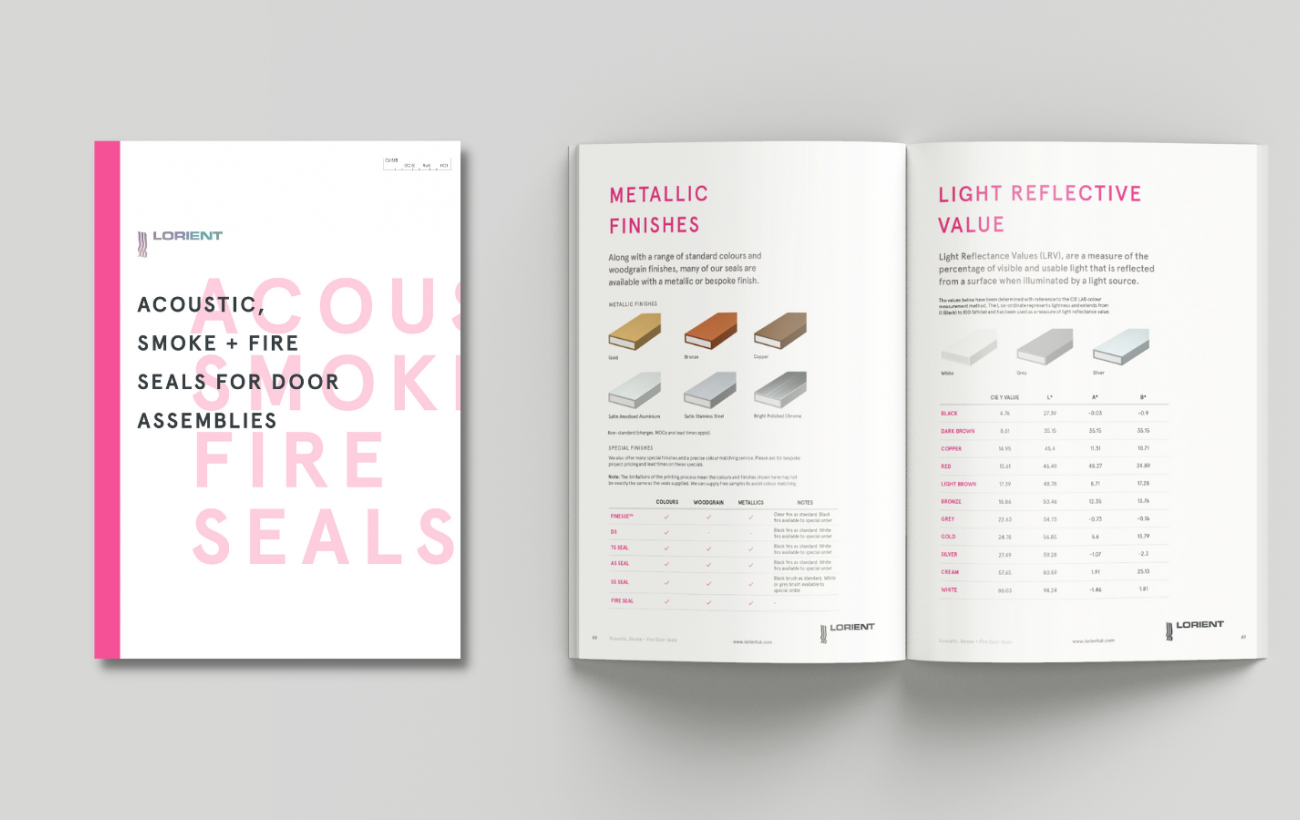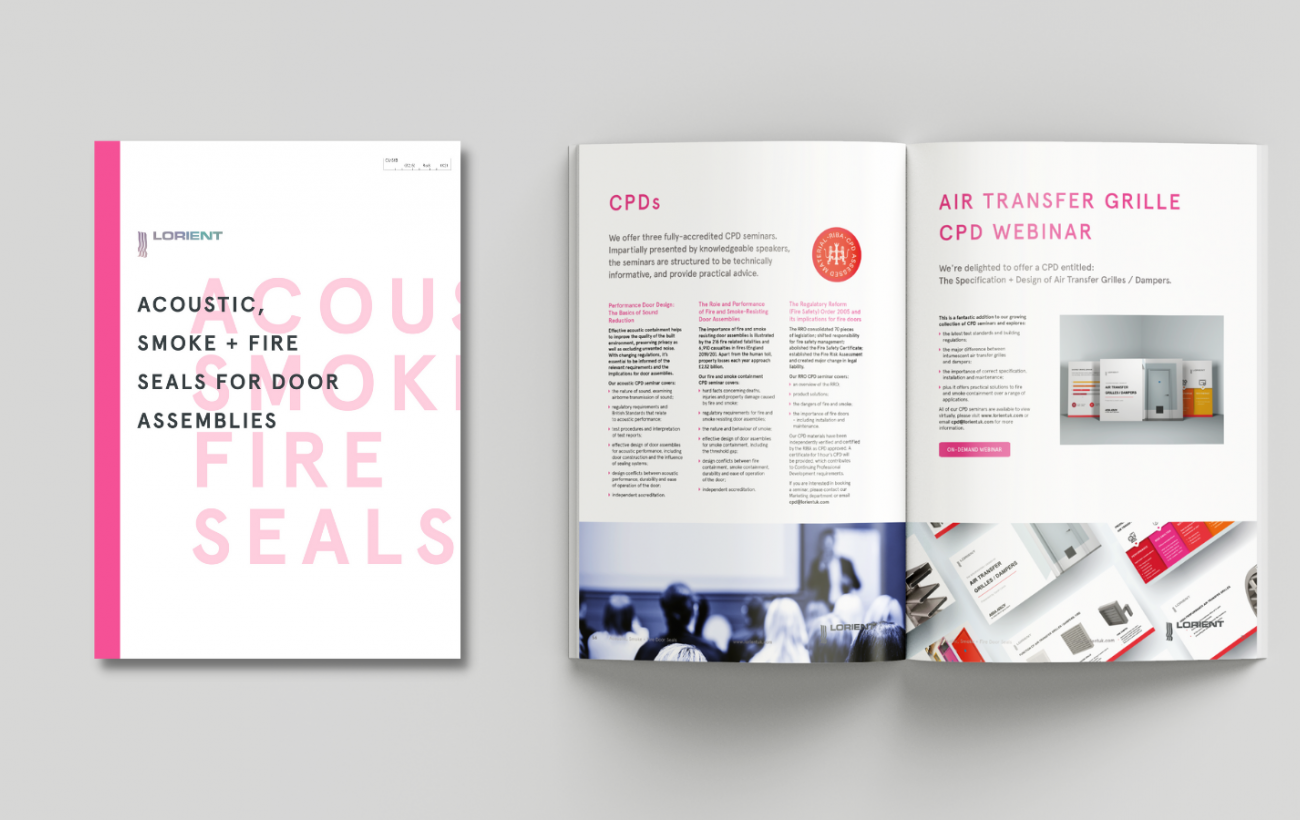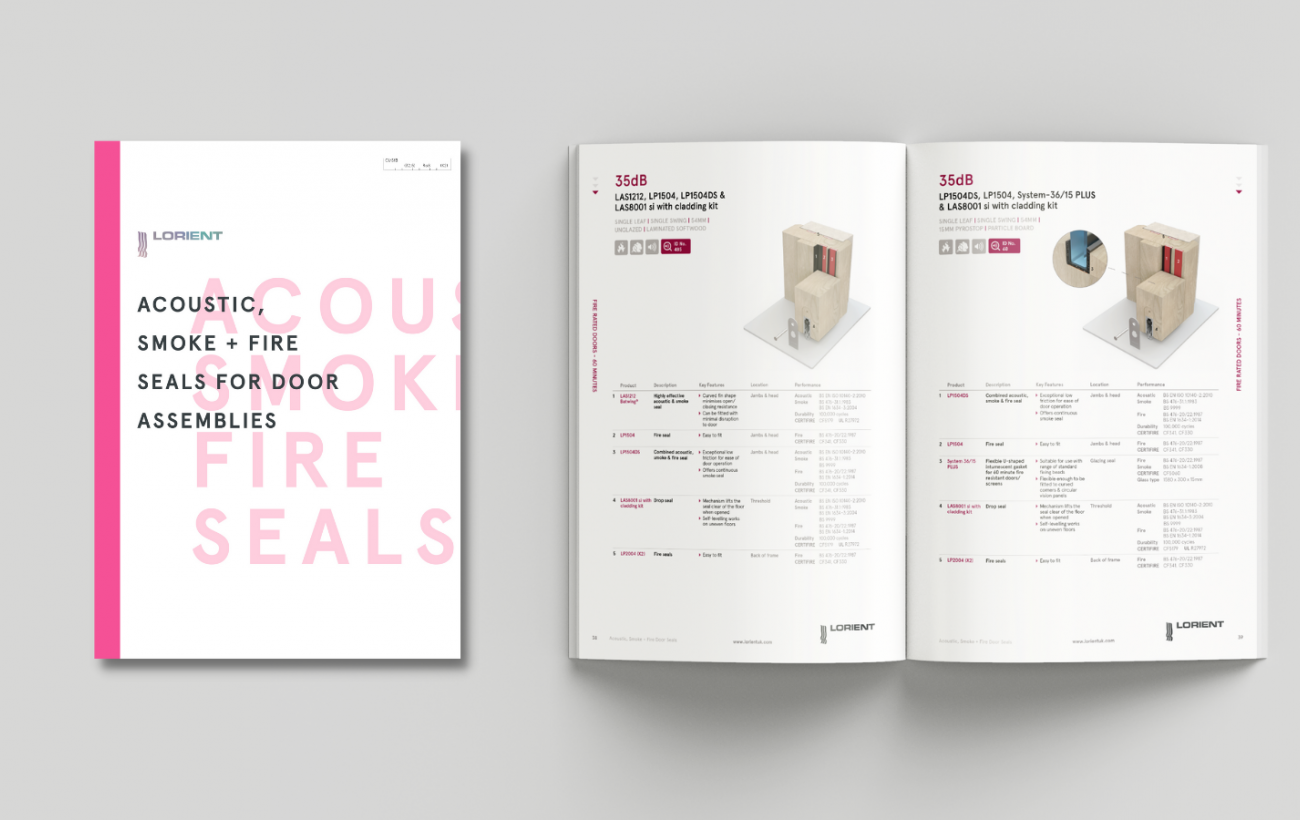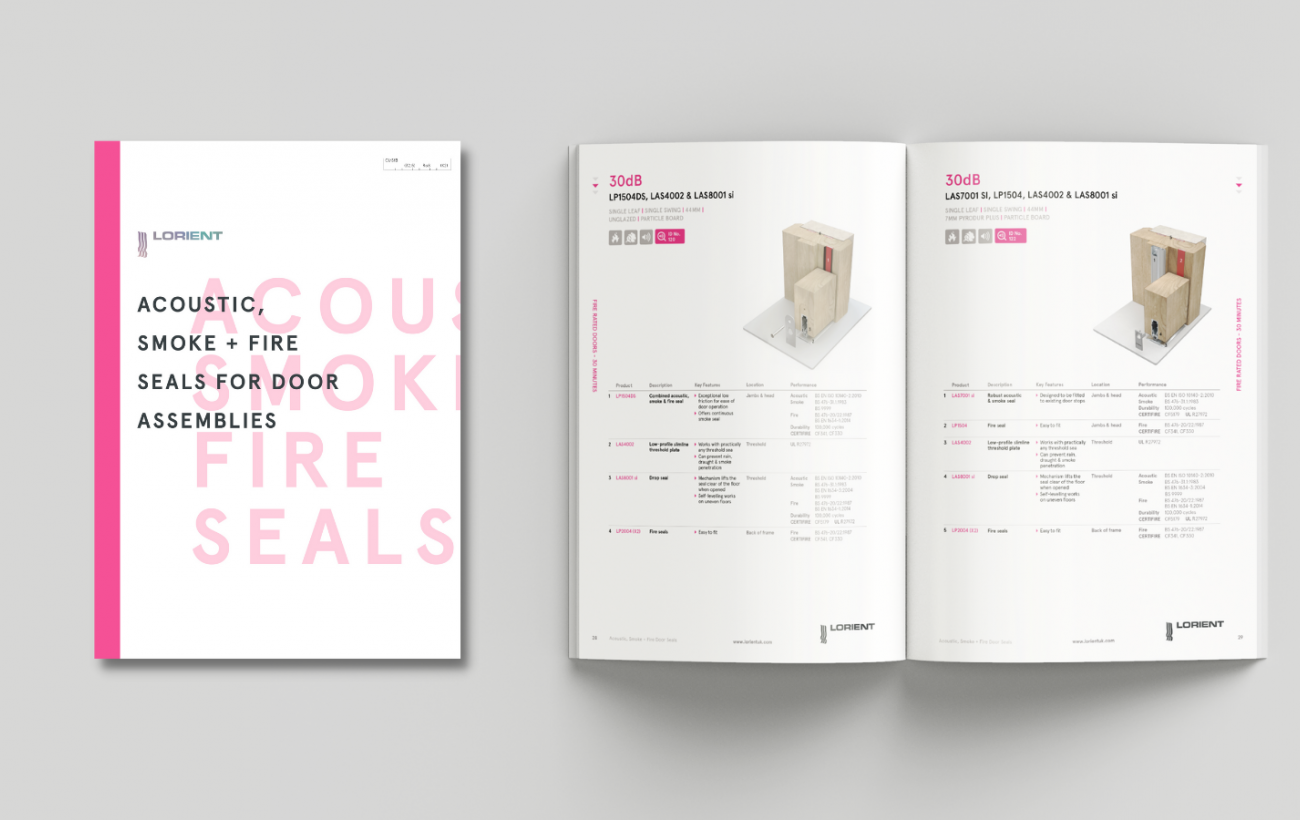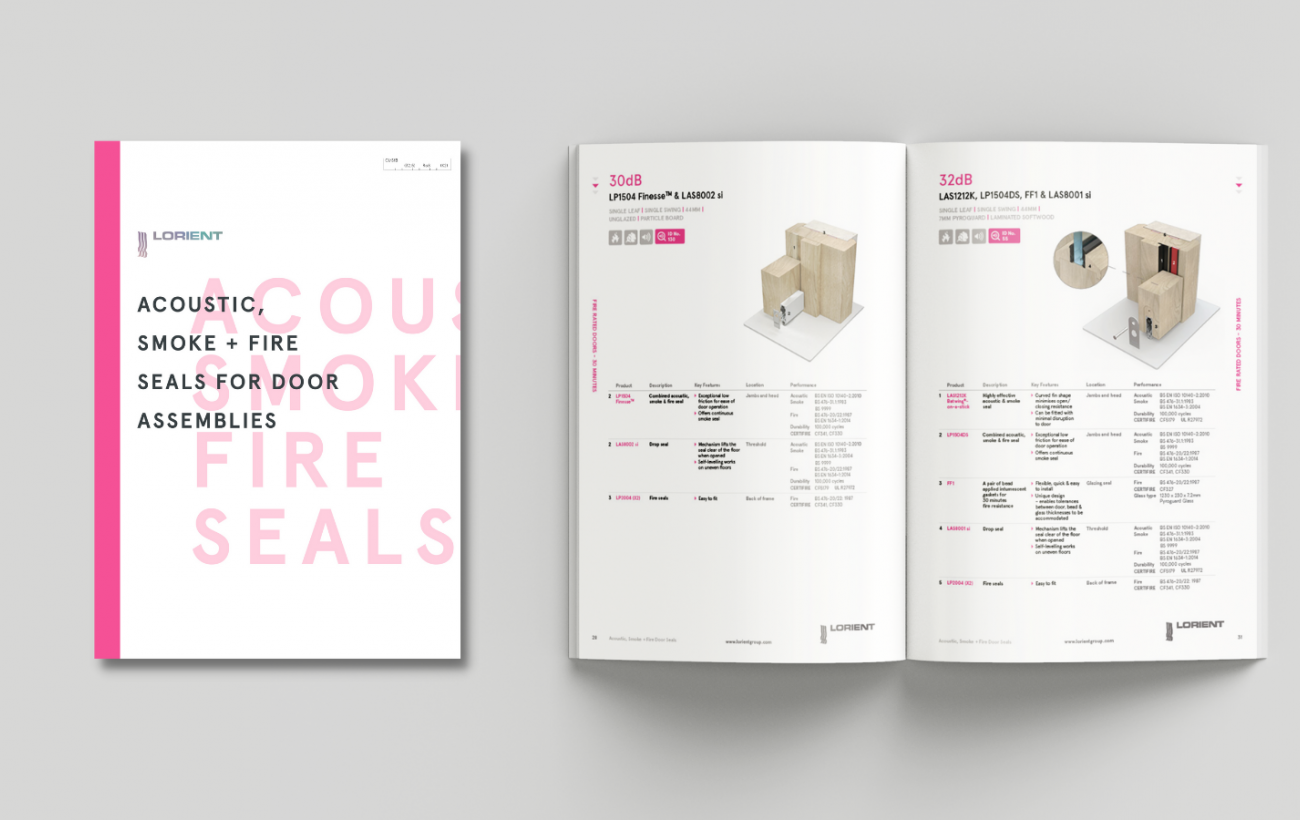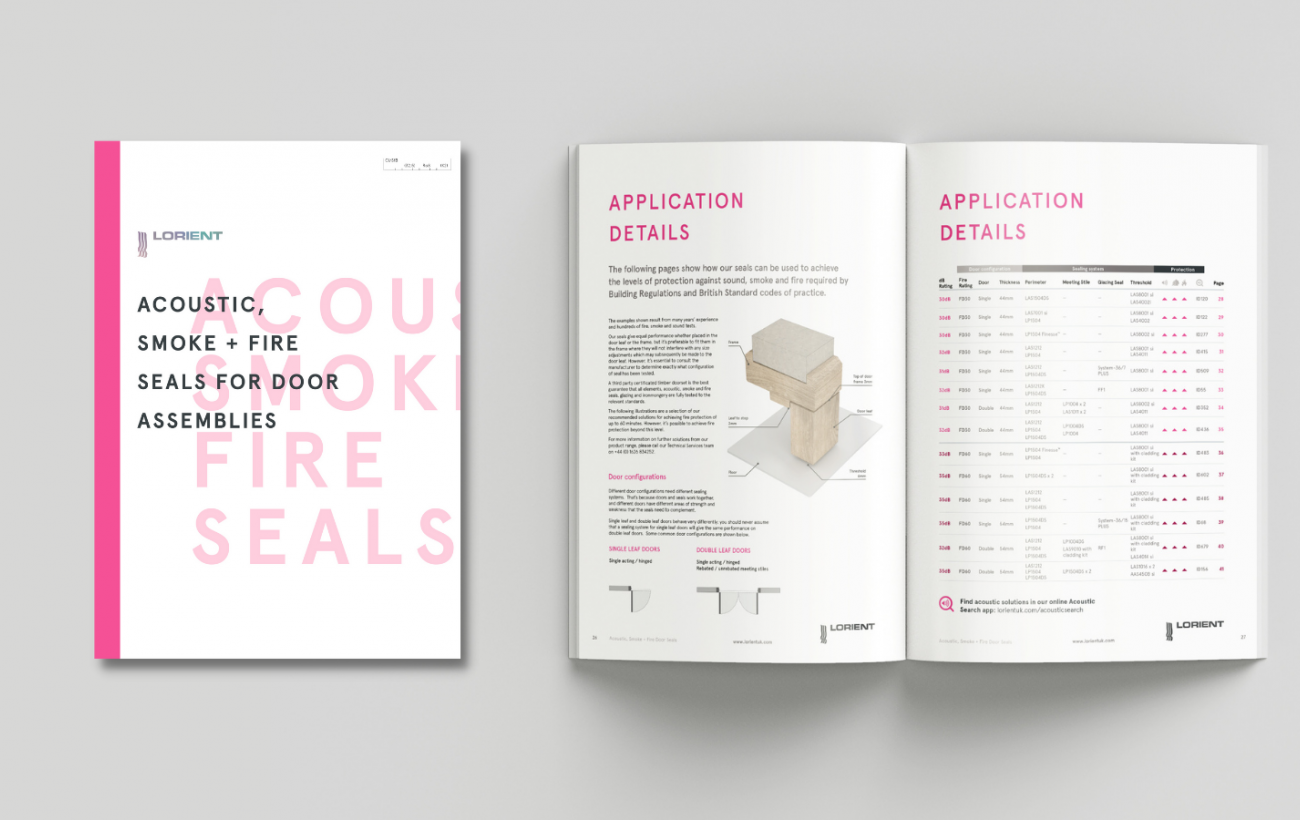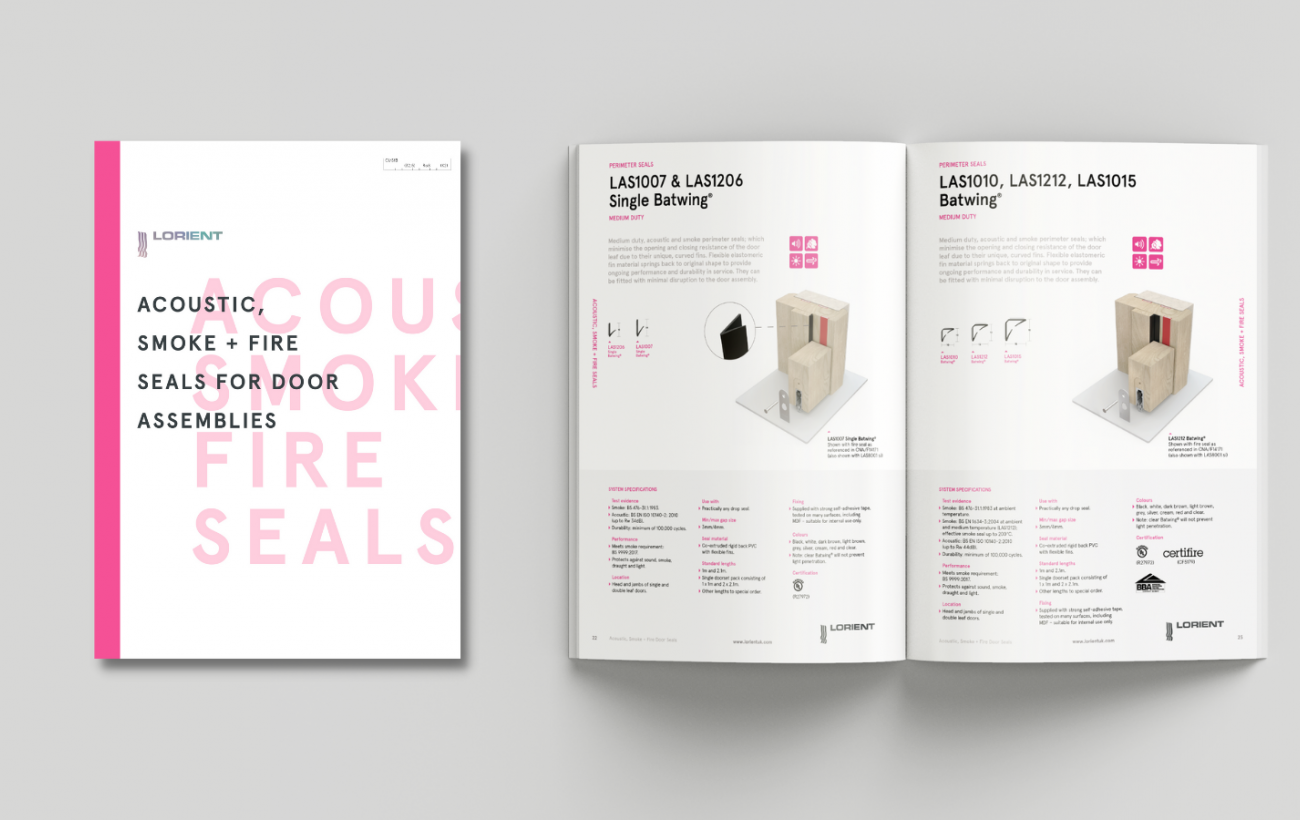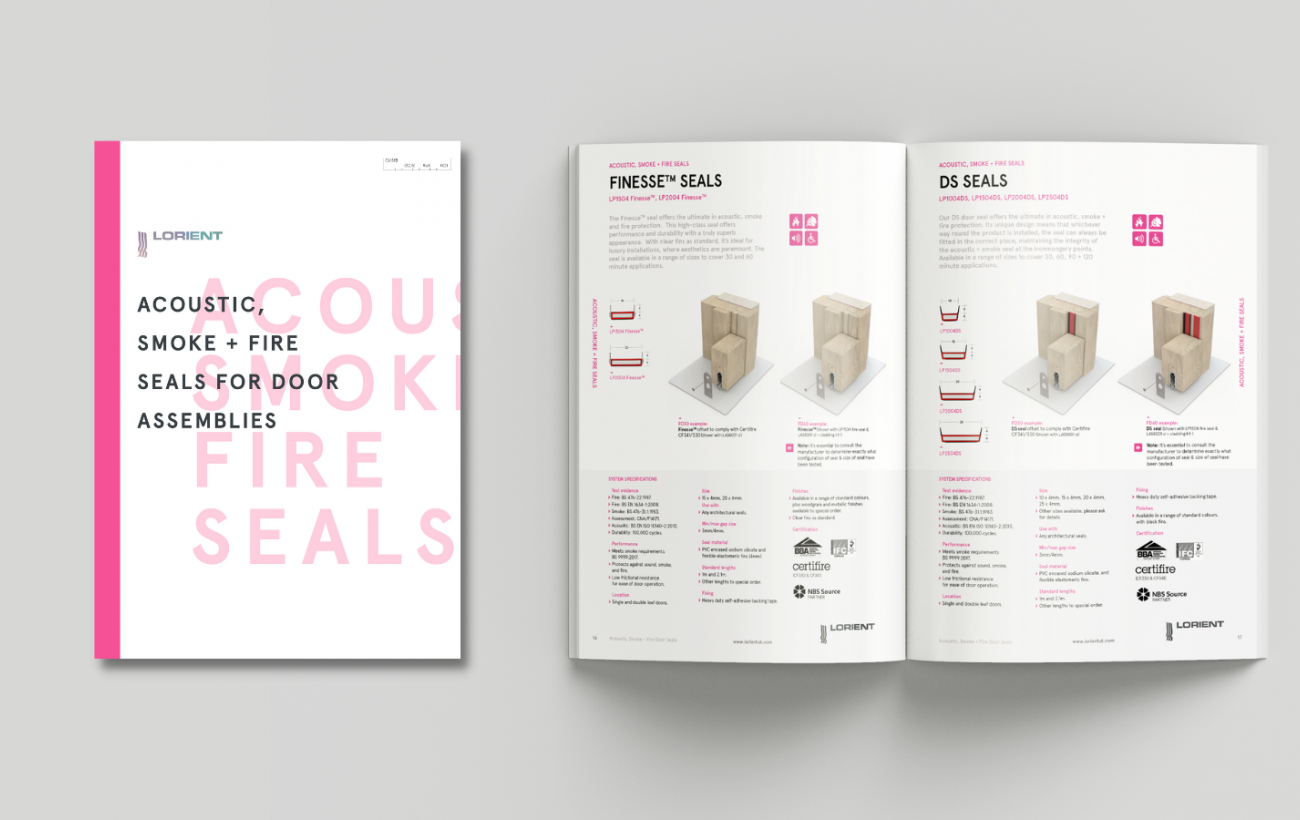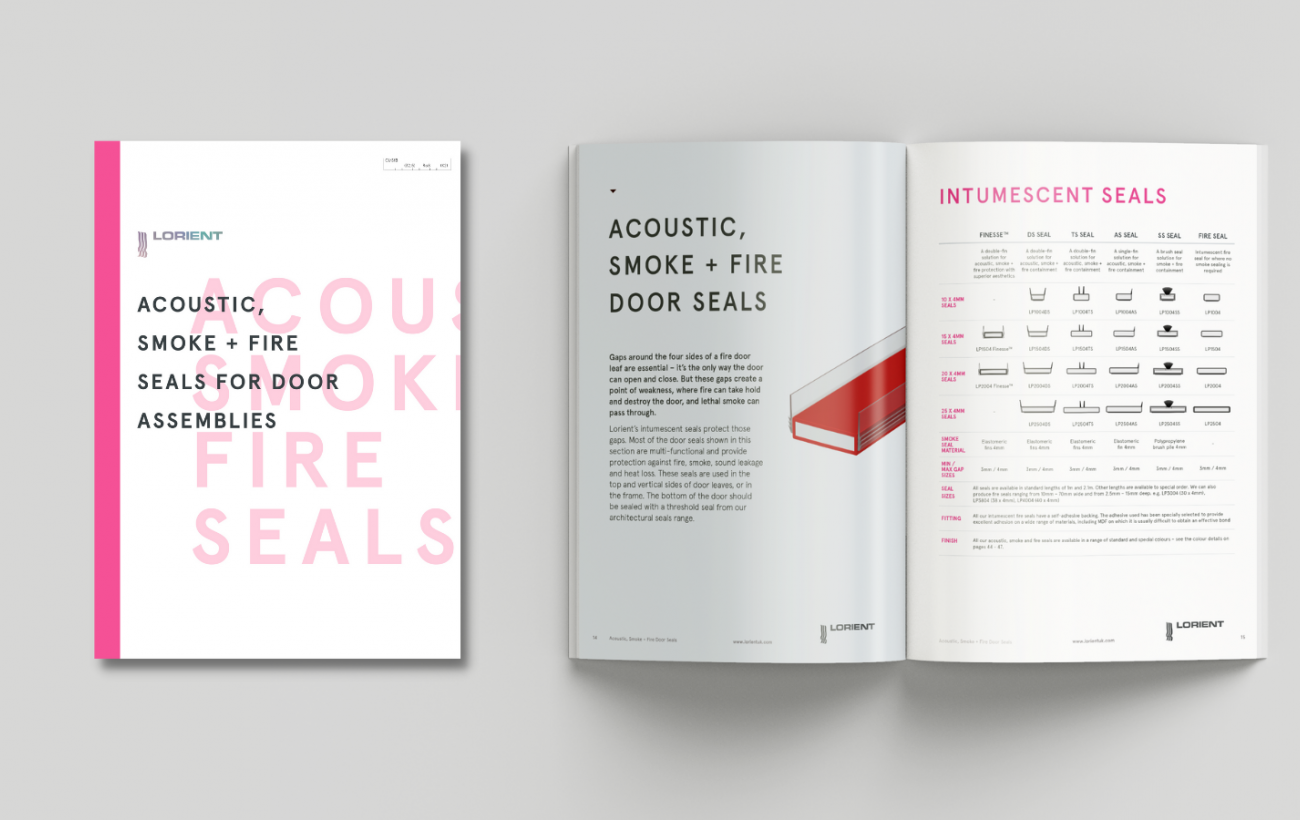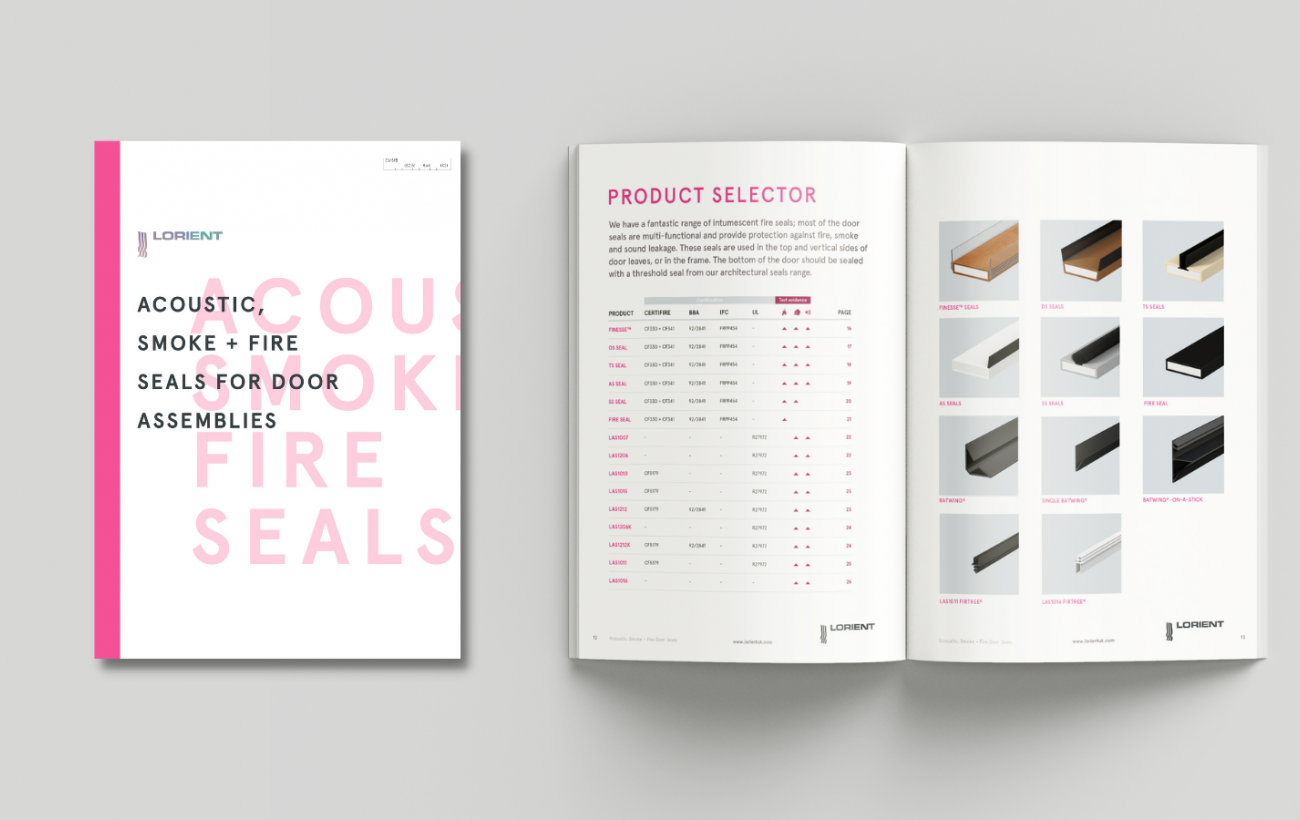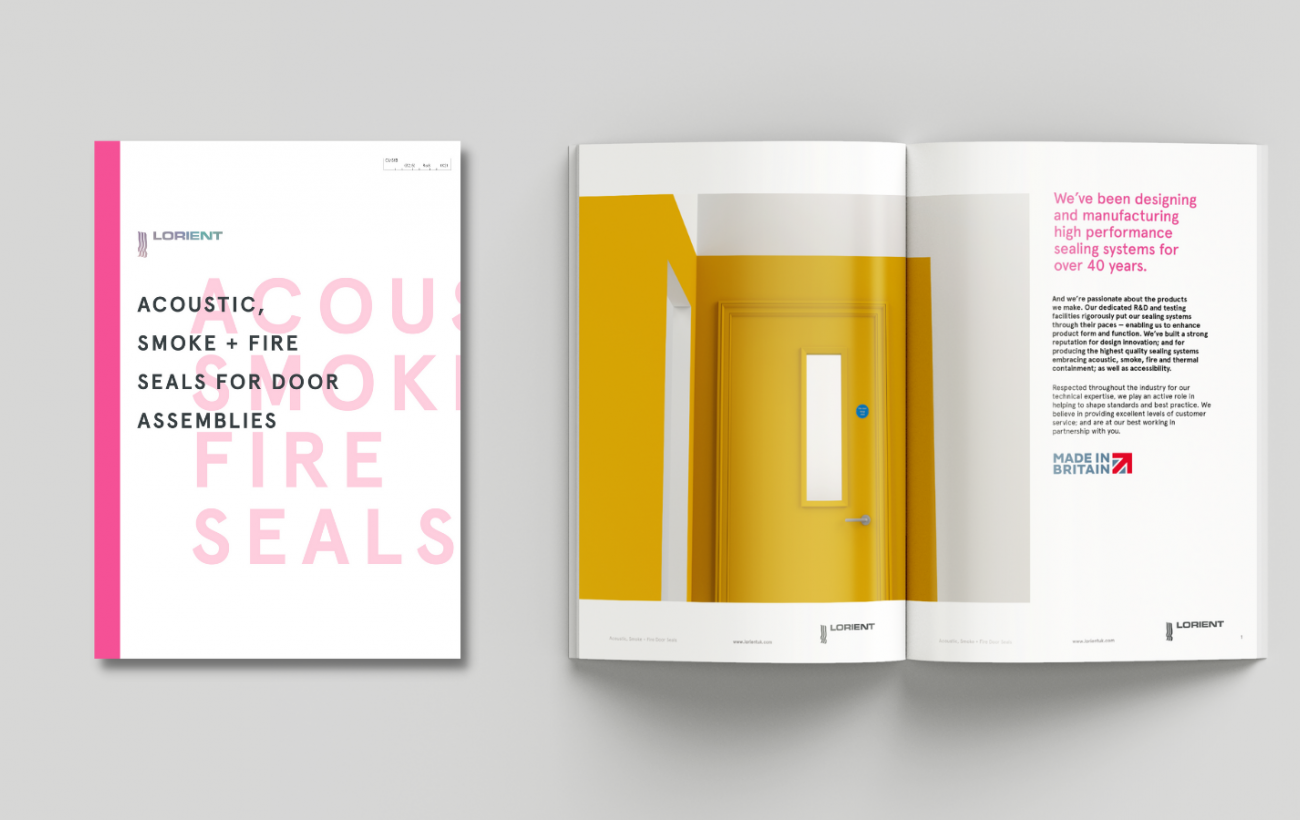 news-article