LORIENT IS ON NBS SOURCE
We are pleased to announce that Lorient's range of high performance sealing systems is now listed on the leading specification platform NBS Source.
The construction product landscape is evolving from procedure to policy; and with high demand for improved collaboration. With the emphasis of the Golden Thread of Information on the entire design process, manufacturers are being compelled to create a unified and consistent approach to product information, placing accountability at the forefront of decision-making.
NBS Source is a new platform that brings together the NBS Plus, NBS BIM Library and Product Selector. It provides a single source of enhanced construction product information that is presented in a consistent, structured format to enable Architects to compare, select and specify products into project workflows. NBS Source will help improve transparency and integrity of information within the construction industry.
Lorient's wide range of high quality acoustic, smoke and fire containment systems for door assemblies are listed on NBS Source (formerly listed on NBS Plus); and can be added to project specifications at the click of a button.
Our technical experts are always on hand to support you in person with any technical support you require for a project please email technical@lorientuk.com or call 01626 834252.
Click here to view the Lorient profile on NBS Source.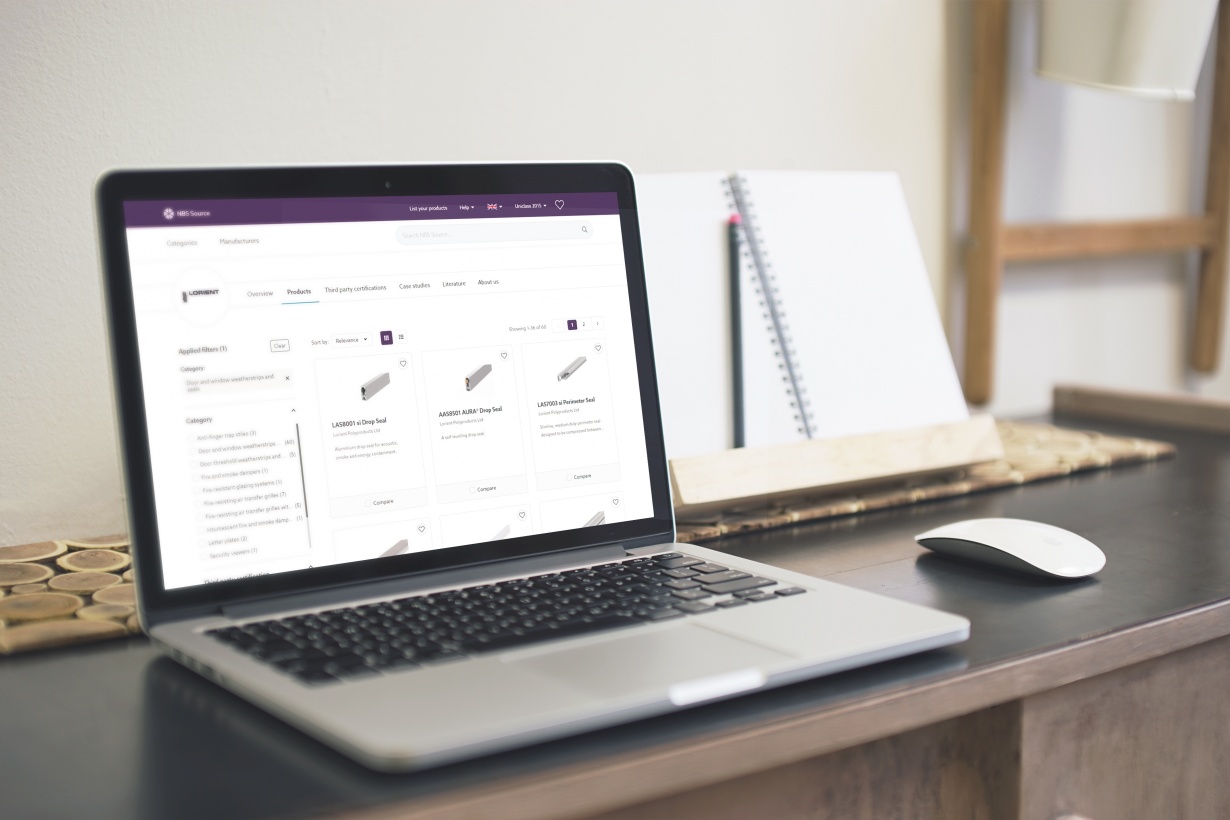 news-article