Fired up: FD30 Fire Doors
A fire door acts just as any other door in normal service, but in a fire it takes on a critical role – to save lives and protect property. It does this by holding back the spread of fire and smoke through a building for a designated period for example 30 (FD30) or 60 (FD60) minutes, giving time for building occupants to escape.
FD30 refers to a door assembly rated at 30 minutes fire resistance when tested in accordance with BS 476 Pt 22. It is the most common specification for fire doors leading to escape routes.
FD30S relates to a door assembly that is fire AND smoke resistant up to a minimum of 30 minutes. The additional 'S' in the rating indicates that the door prevents the passage of cold smoke.
Testing performance
Using Lorient's indicative furnace, the fire resistance properties of building materials can be tested in accordance with BS 476-20 (method of test for determination of the fire resistance of elements of construction) or EN 1363-1 (fire resistance test standard).
Our indicative furnace has proven popular for many years, providing customers with real insight into their own products' performance. Lorient can also perform comparative indicative tests and has recently made a live fire test available on-demand that shows the critical importance of intumescent seals. During the test, we burn the doors in our furnace side by side for 30 minutes, to see how long the fire doors perform effectively until failure. The footage explores the significant difference in fire resistance between a sealed FD30S and an unsealed door.

Watch the fire test
Click here to watch the fire test. The footage highlights the critical role that fire doors play in saving lives and protecting property & the importance of a correctly specified & installed sealing system.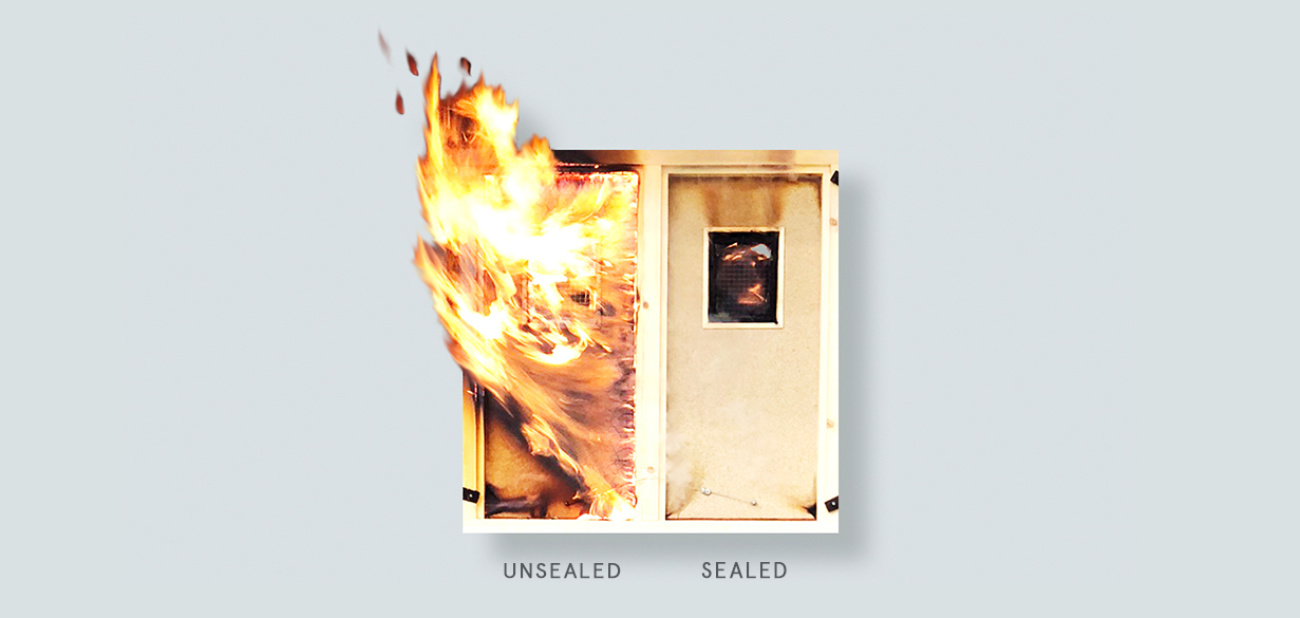 UNSEALED DOOR:
FD30 fire door
44mm GDC Core
6mm Georgian Wired glass - Pyroshield 2
Softwood beading
Harwood lipping all 4 sides (head + jambs)
Softwood frame + stops
Fire rated hinges
Fully caulked threshold
SEALED DOOR:
Door set up exactly the same as the unsealed door, with the addition of the following sealing systems:
FD30S fire door
System-36/6 PLUS
LP1504DS acoustic, smoke + fire seal
1mm MAP hinge pads
Fully caulked threshold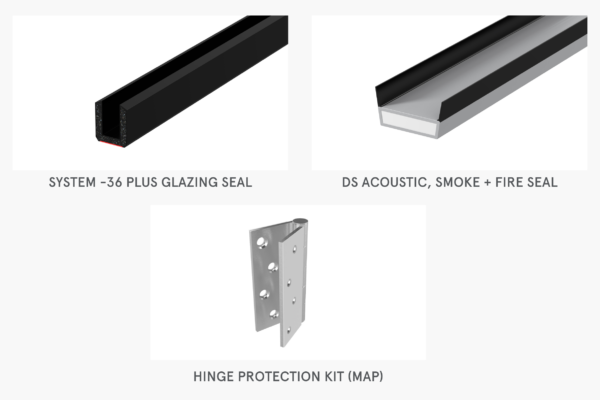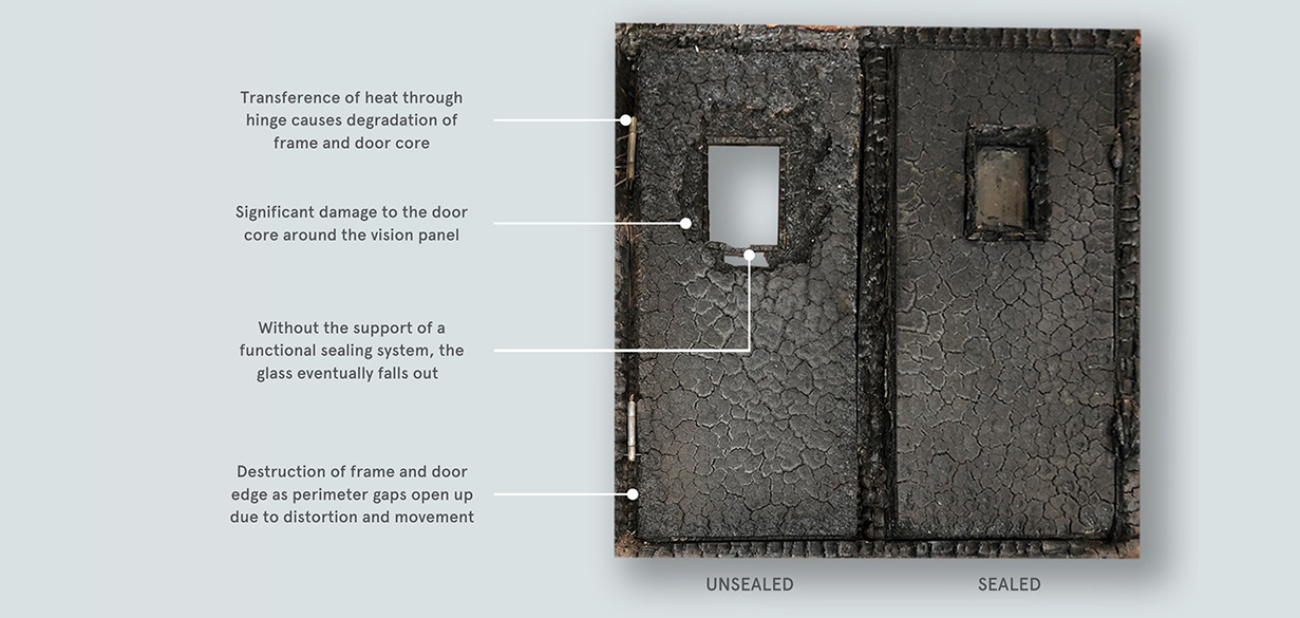 Post test fire door images
The image above shows a photo taken from the 'fire side' of the door leaves following a fire test. The door without seals (left) shows substantial damage to the edge of the vision panel and the door frame; especially at the door hardware.

An unsealed fire door typically fails in less than 15 minutes. This shocking comparison clearly highlights the importance of having a correctly specified, installed and maintained fire door for containing a fire and protecting the means of escape.

Fire doors are designed to save lives & protect property; but they need regular, stringent inspection & maintenance to ensure that they will perform as intended in the event of a fire.

If you're worried about the fire doors where you live or work, you must report them to whoever manages or owns the building. Get in touch with our expert Fire Door Inspection team to find out how we can help: inspections@lorientuk.com
Please contact our Testing + Technical Services team for further information 01626 834252 or email testing@lorientuk.com.